Around the Five Corners (ring route)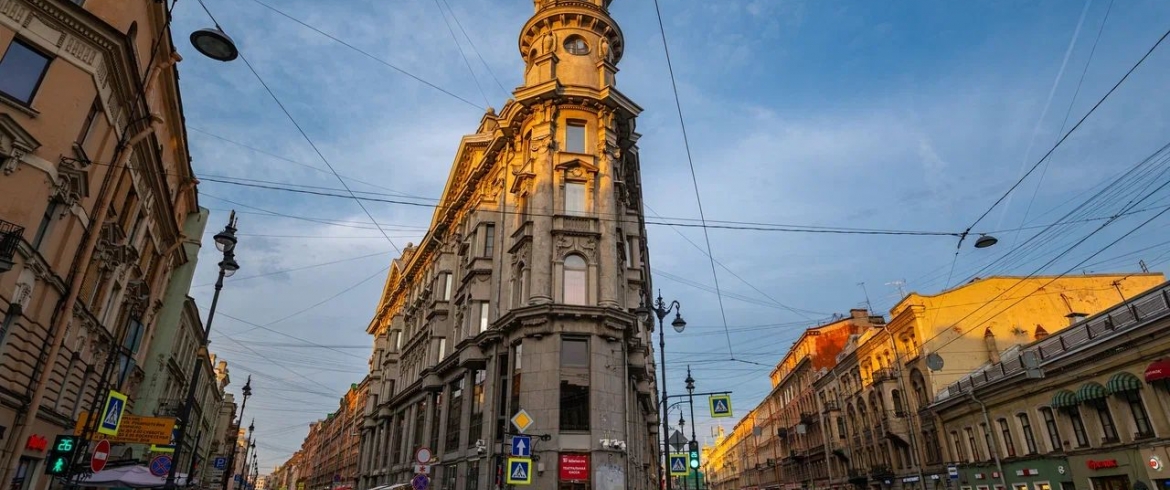 Travel time
50 minutes (at a calm pace, without visiting museums)
Length
3 km
sightseeing routes
What is this route?
Five corners - one of the most bewitching places in St. Petersburg. It seems to attract the same kind of unusual and mysterious locations. Both tourists and locals have yet to learn a lot in the surroundings, visit interesting, but not the most famous museums.
To facilitate your task, we have prepared a route, all of which objects are located in a circle from the Five corners. You can go through it clockwise, or you can go against it, starting from anywhere.
What can you expect?
If you have not been to the Five Corners yet - this is a "must visit". From this famous intersection our route will begin: the point where, like arteries, four St. Petersburg streets intersect. More precisely, Zagorodny Avenue and three streets: Rubinstein, Raz'ezhaya and Lomonosov.
Moving along Rubinstein street, on the left you will see a monument to Sergei Dovlatov at the house where he lived most of his life. Further down the street is the Tolstoy House, one of the most unusual architectural monuments of the Silver Age. His "city of courtyards" stretched to the Fontanka embankment. Even further along the Rubinstrasse, as this street is popularly called, you will walk up to house 13, where the St. Petersburg Rock Club is located.
If you are a fan of Russian rock, then your path lies on Stremyannaya street, in Elf garden, which keeps a memory of the times when Viktor Tsoi, Boris Grebenshchikov and other representatives of the Leningrad underground gathered in the Elf cafe. If you are a lover of Russian art, we recommend that you visit the Samoilov Museum on the same street.
Dmitrovsky Lane will lead you to Kolokolnaya Street (pay attention to the house with kokoshniks, reminiscent of a tower from a Russian fairy tale), from there you will turn onto Marata Street, to the Arctic and Antarctic Museum, and from it to Kuznechny Lane, to the F.M. . Dostoevsky's museum-appartment. Here the writer lived the last years of his life and wrote the novel "The Brothers Karamazov."
Past the "belly of Petersburg" - the Forge Market - you will go to Vladimirskaya Square, to Vladimir Cathedral. On Bolshaya Moskovskaya Street, you will reach Pravda Street, which can be called a museum of modern urban sculpture. Our advice is to look into the yards: interesting things are hidden there!
On Zagorodny Prospekt, go to the Chess Yard, this is a crazy playground in the courtyard of house 28. When you get there, you feel like the hero of the fairy tale "Alice Through the Looking Glass"!
Not tired yet? If desired, in the same house, visit the museum-apartment of the composer Rimsky-Korsakov. And now you can return to the "Five Corners" - your ring route is closed.