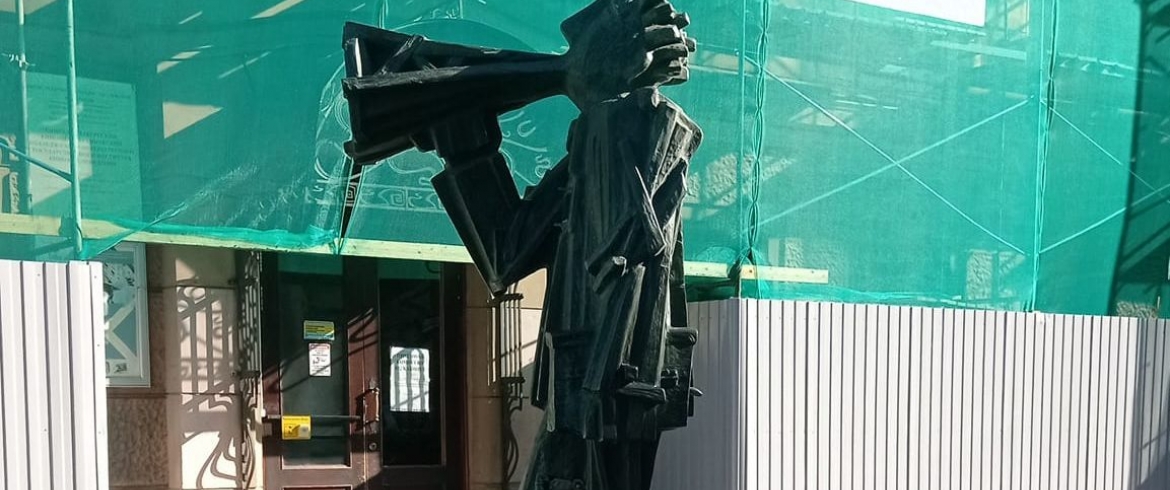 The street of Pravda, stretching from Razezzh to Zvenigorodskaya street, since 2005 has become a park of modern urban sculpture.
"Blind" is the first sculpture of the quarter, created by Dmitry and Daniel Kamincker. A man in a raincoat and a broad-brimmed hat is on the wheel of a wagon, and on his back is a keyhole. "Organizer", also known as "Director" of the authorship of the same sculptors, is a bronze man with a megaphone opposite the University of Cinema and Television. On the back of the statue is a valve that can be turned for luck.
"Three Angels" created by Boris Sergeyev reminds of three nearby churches, which are now lost. On the site of the University of Cinema and TV was formerly the church of St. Alexander Nevsky; in 2014 on the wall of the building restored the mosaic panel "Christ blesses the children."
"Gavryusha" is a sculpture of a dog created by Viktor Sivakov in 1999, used to stand on Malaya Sadovaya Street, and now it found the place in one of the yards on Pravda Street. Nearby a sculpture of a policeman Uncle Stepa. And in the courtyard of houses 2-8 there are heroes of the fairy tale «The Wizard of the Emerald City» come to life.
Индивидуальные экскурсии по городу и пригородам на автомобиле и минивэне
Петербург для тех, кто ценит комфорт и внимание
Заказать