Church
Vladimir Cathedral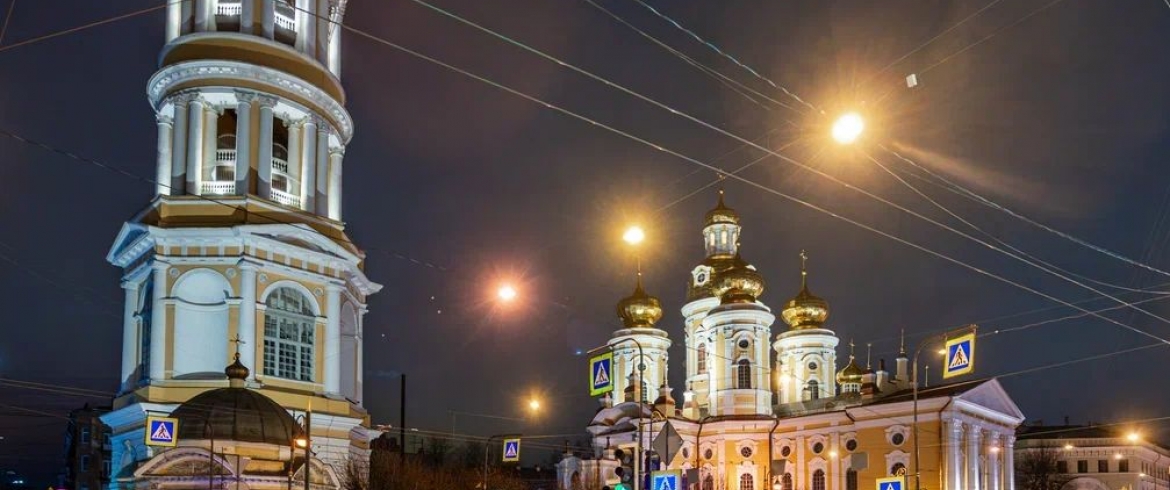 Address
Vladimirsky ave.,20
Years of foundation
1761—1769
Architect
Chr. Knobel, PA Trezini, J. Quarenghi, A. I. Melnikov, F. I. Ruska, A. L. Golm
Style
transitional from baroque to classicism
Active Orthodox church
The Cathedral of the Vladimir Icon of the Mother of God is one of the architectural monuments of the second half of the XVIII century. Like many other churches in St. Petersburg, this cathedral was built on a site where its wooden predecessor used to stand. The wooden church, built and consecrated in 1747 in honor of the Vladimir Icon of the Mother of God, at some extent, became a prototype for the subsequent construction of churches in St. Petersburg.
In 1756, Empress Elizaveta Petrovna acceded to the requests of parishioners and allowed the inhabitants of the court settlements to collect money for the construction of a stone church. Plans and drawings of the new church were ready in 1759, but the laying of the foundation began only in 1761. The church was finally built and consecrated in 1783. In the same year, the construction of a separate three-tiered bell tower under the project of architect Giacomo Quarenghi was completed.
There are no records left in the archives about the name of the author of the stone church designs. Legend has it that the initial project of the church was made by F.B. Rastrelli.
As for the architecture, the cathedral is a two-tiered cross-domed, four-legged, five-domed building with two floors, three vestibules and an apse. The most part of the cathedral is in the shape of a square with cut corners. From the west, the refectory and the porch with stairs leading to the second floor are attached to the main part of the building. On high round-shaped drums there are domes crowned with onion-shaped cupolas. The middle drum is crowned with a bell-shaped dome. The exterior of the church is designed in Baroque. The facades are decorated with Corinthian columns. The window openings are adorned with molded decors. The northern and southern facades are decorated with spitted arches. On the north-west and south-west corners of the church site there are stone chapels also made in the Baroque style. To the north of the cathedral there is a bell tower with facades designed in the style of classicism.
The cathedral and the bell tower play an important role in urban planning. Monumental in its size, the building of the Cathedral of the Vladimir Icon of the Mother of God closes the perspective of Zagorodny Avenue and retains significant being a dominant piece of architecture in the area of the Vladimir Square.
Индивидуальные экскурсии по городу и пригородам на автомобиле и минивэне
Петербург для тех, кто ценит комфорт и внимание
Заказать