Famous building
Kuznechnyi market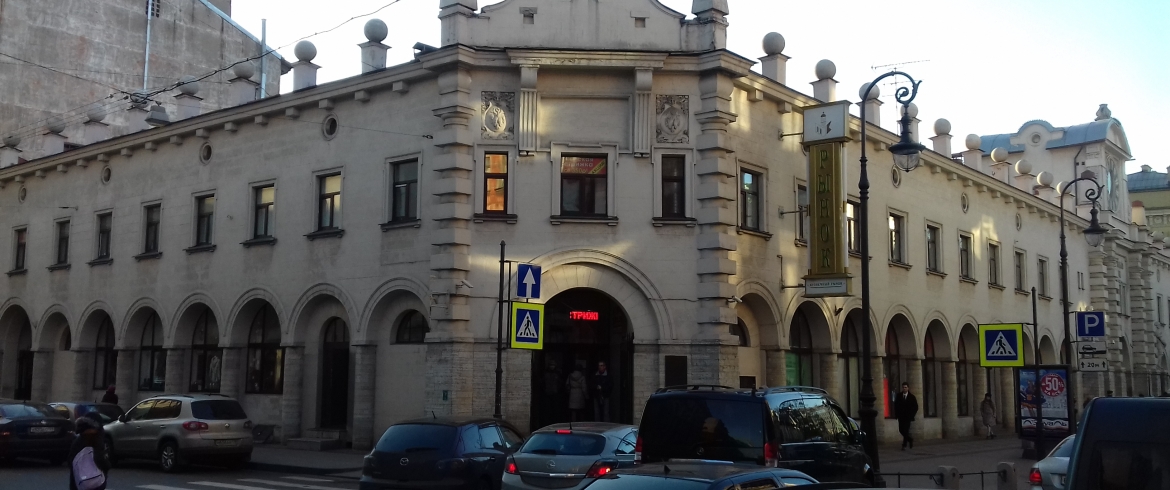 Address
Kuznechnyi per. 3
Architects
S.O. Ovsyannikov, A.S. Pronin
The building of the market at first glance looks like an old one, but it was built only in the 20s of the XX century. Until 1917, this site belonged to the Vladimir Cathedral and was occupied by wood sheds and warehouses. Nearby, at the intersection of the current street Marat and Razyezh, Yamskaya market was located, where peasants from neighboring villages flocked.
It was decided to build a market in Kuznechny Lane in 1922, and five years later it was opened. The first floor of the building is solved in the form of wide glassed-in arcades with columns. The central entrance is an arch with four rustic columns, on each side, there are figures of a worker and a peasant of the work of the sculptor V.F. Razumovsky. Above the main entrance, there is a tower with an original clock, where instead of numbers the signs of the Zodiac are depicted.
Today, on the Kyznechny market and around it, there are still people selling fruits, vegetables, and other agricultural products. The market is considered one of the most expensive in St. Petersburg.