Famous building
House of architect Bubyr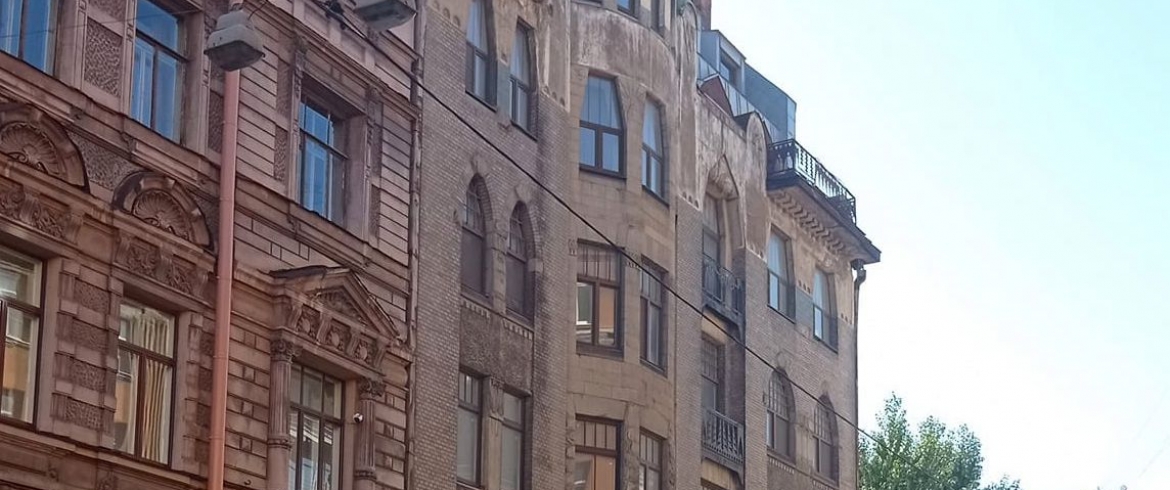 Address
Stremyannaya st., 11
Years of foundation
1905-1906
Architects
A.F. Bubyr, N.V. Vasiliev
Style
northern Art Nouveau
Own apartment building of A.F. Bubyr is an example of the architecture of northern Art Nouveau. It was built in 1905-1906 according to the project of two architects: Bubyr himself and N.V. Vasiliev, who designed the main facade.
The main feature of the building is its unique sculptural decoration. The asymmetric facade with a bay window shifted to the left depicts mythical and fairy-tale creatures, birds and fish, and solar disks, moreover, none of the motifs are repeated.
In Soviet times, the legendary Elf cafe was located in this house, where hippies, independent artists, poets, rock musicians, including Boris Grebenshchikov and Victor Tsoi, gathered. Near the house is the famous Elf Garden, which captures the history of the St. Petersburg underground.