Музей
Dostoevsky Memorial Museum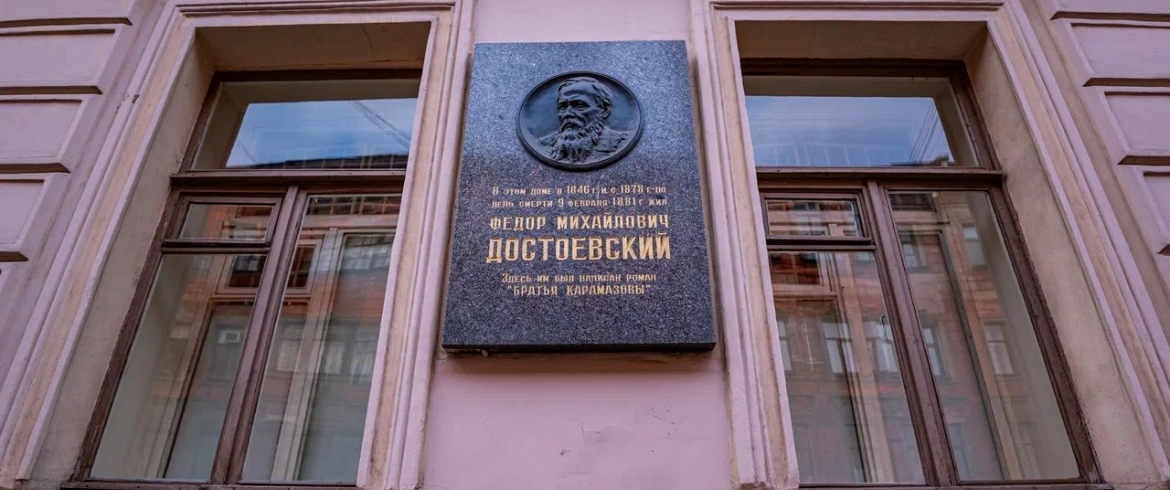 Address
Kuznechny Pereulok, 5/2
Monday
Closed
Tuesday, Thursday, Friday, Weekend
11:00 – 18:00
Wednesday
13:00 – 20:00
Entrance fee
Citizens of Russia and the CIS: adults - 150 rubles., Schoolchildren, students and pensioners - 50 rubles., Children under 7 years old, museum staff and privileged citizens - free of charge.
Foreign tourists: adults - 250 rubles., Students and students - 100 rubles.
The F. M. Dostoyevsky Literary Memorial Museum located on Kuznechny Lane 5/2 in Saint Petersburg, was opened on November 12, 1971 in the former apartment of the famous writer. Fyodor Dostoyevsky lived in the apartment twice during his life: first for a short period in 1846 in the beginnings of his career, and later from October 1878 until his death in January 1881. The apartment was his home during the composition of some of his most notable works, including The Double: A Petersburg Poem and The Brothers Karamazov.
The apartment has been reconstructed based on the memoirs of his wife and his friends.
The rest of the museum houses an atmospheric display - renewed in 2009 - devoted to Dostoevsky's literary life, as well as temporary art exhibitions. The new exposition uses museum technologies that seamlessly connect the stylistics of the Dostoevsky era and the design and information capabilities of today.
Attached to the museum is also a small theatre used to host conferences, poetry readings, and performances by some of the most respected smaller drama companies in St. Petersburg. The traditional "black cabinet", equipped with modern facilities by the government of the Kingdom of Norway, has become a space for scenic versions of works by Dostoevsky, Gogol, Ibsen, and contemporary authors.
The museum is not limited to the walls of the memorial apartment of the writer and the literary exposition. The museum's guides show visitors a peculiar museum "Dostoevsky's St. Petersburg and his heroes in the open air." Excursions are held for groups of up to 20 people by appointment.