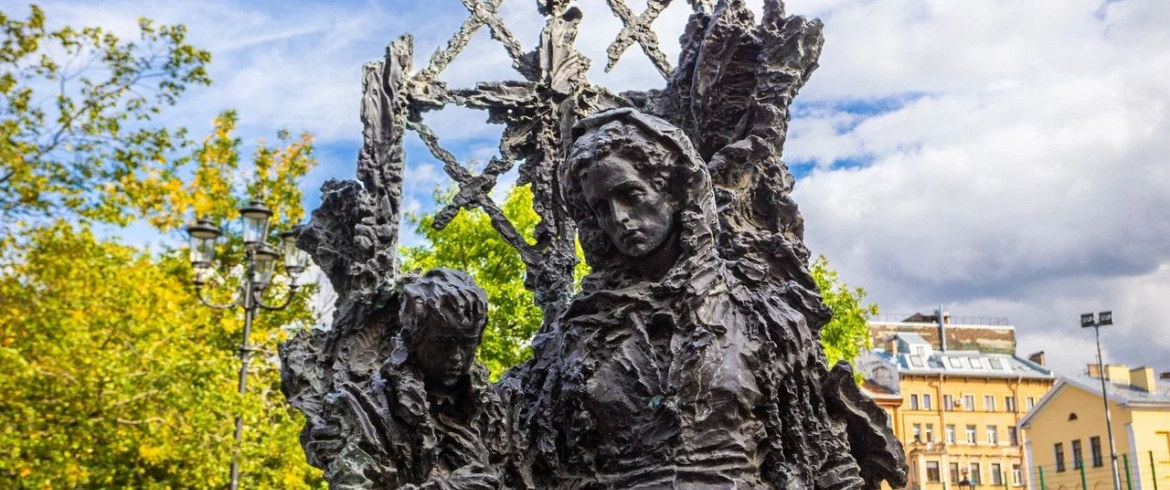 Travel time
1 hour 15 minutes (including a trip by subway and by bus / minibus)
Length
6,5 km
theme routes
What is this route?
There is a terrible page in the history of our city - the blockade of Leningrad during the years of World War II. 872 days spent in the siege claimed hundreds of thousands of people who died from hunger and cold, enemy shelling and air raids.
St. Petersburg keeps memories of these tragic events and the achievement of Leningraders who defended the city. The places of memory of the blockade are united in our route.
What can you expect?
The route begins in one of the first museums in the world dedicated to the history of the Second World War - the museum of defense and blockade of Leningrad. In September 2019, it opened after renovation with an updated exposition.
Along the Fontanka, go to Panteleimonovsky bridge, go to the left bank, and you will see the Blockade substation, which became the symbol of the main vehicle of those years - the tram.
Your path continues along the promenade towards Nevsky Prospekt. On the descent to the river opposite the house 21 there is the memorial "Blockade Wormwood". This is the memory of the unbearably hard life of Leningrad residents during the days of the enemy siege. In the terrible winter of 1941-42, the townspeople gathered water in the ice-hole and climbed with heavy buckets along the steps slippery from ice ...
Turn from Nevsky to the right. On the corner of Malaya Sadovaya Street, pay attention to the memorial composition: it looked like a besieged reproducer, near which Leningraders gathered to learn news from the front and city news, for example, about changes in the bread delivery standards.
To get to the next point, take the subway at Nevsky Prospekt Station and get off at Gorkovskaya. There, on Kronverkskaya Street, high above the ground on the firewall of the house there is a monument to blockade women who served in local air defense units. The memorial makes the strongest impression in the dark.
The last point of our route is on Vasilievsky Island. Tanya Savicheva's house is located on the corner of Bolshoy Prospekt and the 2nd line of V.O. You can get there by one of the buses or fixed-route taxis that go along the Bolshoi Prospect of the Petrograd Side and further through Tuchkov Bridge.