Famous building
Blockade substation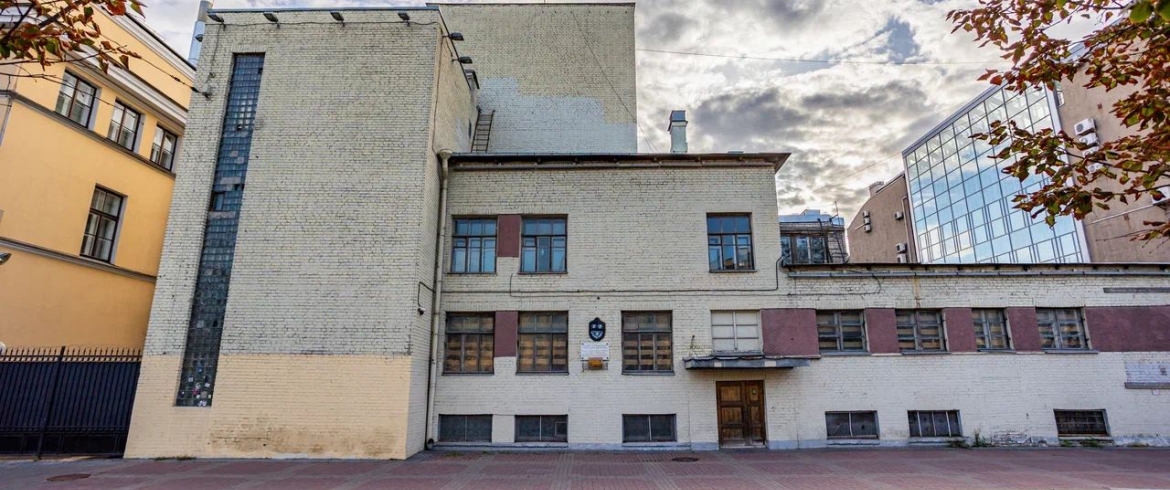 Address
Fontanka River emb., 3А
Architects
R.N. Kokhanova (allegedly)
Style
Suprematism, constructivism
The building of the traction substation on the Fontanka embankment near the Cinizelli circus is a vivid example of the architecture of Suprematism (avant-garde art, founded by Kazimir Malevich). It was built in 1932 as a pilot project, developed in the 1920s. The authorship of the project is attributed to the Leningrad architect Raisa Kokhanova.
A small one-two-three-storey building, slightly pushed deep into the "red line", is a rare example of an industrial building for the historical center of St. Petersburg, which was made in constructivism techniques.
The substation was widely known for its work during the years of the blockade of Leningrad. Trams and trolleybuses in those years were the main type of Leningrad transport: a network of 42 routes with a total length of more than 400 km covered the entire city and went to the suburbs. But on December 8, 1941, the electricity was suddenly turned off, and the cars stopped right on the streets. Lots of frozen trams and trolleybuses have become part of the blockade landscape.
During the terrible winter of 1941-42, the trams were standing, and in the spring of 1942, as soon as this became possible, three Leningrad traction substations gave a current. On March 8, freight trucks went through the city, and on April 15, passenger trams. The substation on the Fontanka was the first to work, and it was thi one which was recognized as the main memorial of the besieged tram. This is reminiscent of a memorial plaque on the facade.
For many years, the substation provided voltage to the trolleybus and tram network of the city center. In the spring of 2014, it was disabled and decommissioned. They planned to demolish the building and build a hotel in its place, but thanks to the efforts of the city defenders, the blockade substation was preserved. It is recognized as an object of cultural heritage of regional significance.