Monument
Monument to blockade-women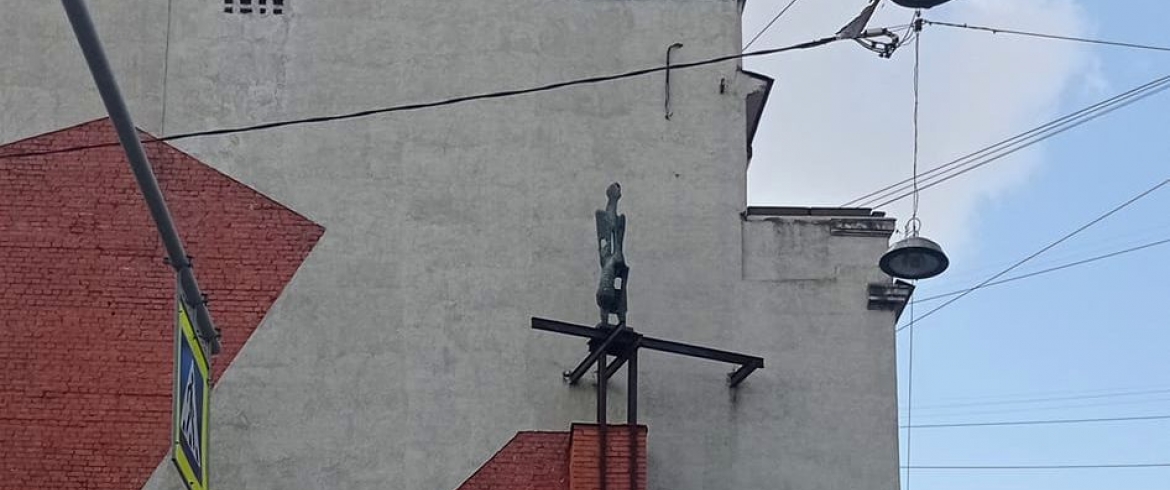 Address
Kronverskaya Str. 17
Sculptor
Lev Smorgon / Igor Matveyev
Height
The monument is located at an altitude of 14 meters
During the siege of Leningrad, the city was defended by more than 17,000 women who served in the divisions of MPVO. The monument was created on the initiative of the Organization of Veterans of the Leningrad Anti-Air Defense.
The architect Igor Matveyev and the sculptor Lev Smorgon created a complex composition in the sgraffito technique, combining the color solution of the building's firewall, the memorial plaque on the house, the figure of the blockade woman at a height of 14 meters and the color floodlighting.
The monument looks most impressive at night when the light projectors pull out of the dark lonely figure under the roof of the building.
Индивидуальные экскурсии по городу и пригородам на автомобиле и минивэне
Петербург для тех, кто ценит комфорт и внимание
Заказать