Alexandrovsky Park (family route)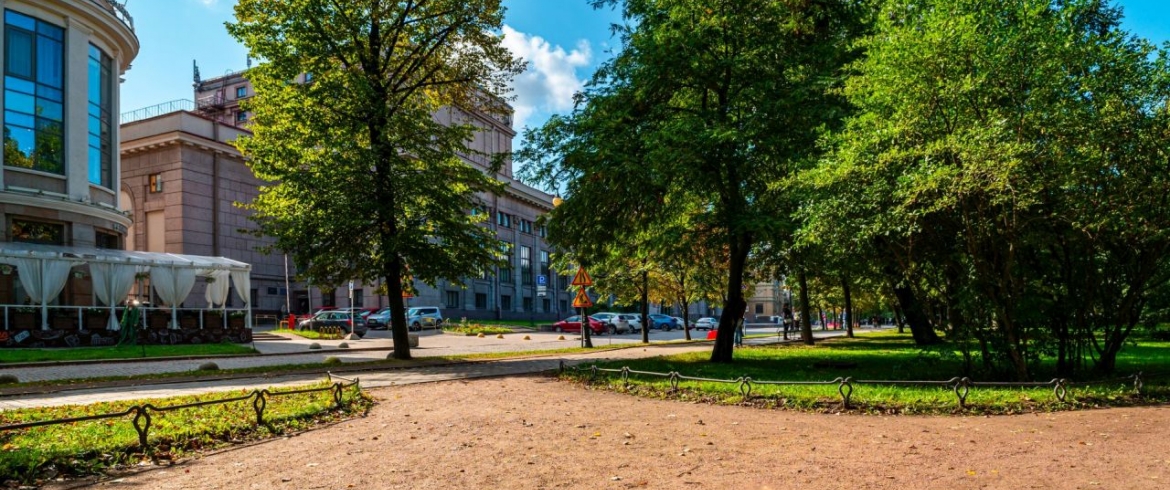 Start
Gorkovskaya metro station
Travel time
15 minutes (at a calm pace, excluding visits to the Planetarium, zoo, theater, cafes and restaurants)
Length
1,5 km
sightseeing routes
What is this route?
Where to go with children on a day off to be interesting and not too hard for little travelers? Our route is addressed to residents of the Petrograd side and to everyone who loves this area of St. Petersburg. Alexander Park is an amazing place that is easy to get around in half an hour, but here you can spend the whole day and not get bored.
What can you expect?
The route starts from the Gorkovskaya metro station. Take a walk along the alleys of the park towards Kronverkskaya embankment, admire the ponds, sculptures and humpbacked bridges, tell the children the tragic story of the destroyer "The guardian". Do you know that once this monument was also a fountain?
After drinking a cup of coffee or a glass of milkshake with dessert in a mysterious grotto-coffee shop, return to the metro station, near which St. Petersburg is located in miniature. This is a bronze model, which contains thumbnails of all the main attractions of the city. Here you will be met by St. Peter himself and the main architects who built St. Petersburg.
You can grab a bite at the food court of the Giant Park shopping and entertainment complex. What is important: in the shopping center there is a toilet.
The next point on your route is the St. Petersburg Planetarium in the building of the former People's House of Emperor Nicholas II. It is inferior in scale to the new Planetarium No. 1 on the Obvodny channel, but still remains a fascinating place for those who enjoy the secrets of the universe. Before visiting, we recommend that you study the schedule on the Planetarium website.
Interestingly, this part of the park, behind the People's House, was once a separate garden with many attractions. Before the war, huge American rollercoasters towered here: open wagons carried passengers along a 1200-meter path, lifting them from the ground to a height of 34 meters, skipping tunnels and climbing out into the open ...
... Another place where it is better to buy tickets in advance, having familiarized yourself with the poster, is the interactive children's theater "Skazkin House", where young spectators become full participants in the plot. Different performances are designed for children of different ages, from 1 year to 12 years.
The theater is located next to the Leningrad Zoo - the final and main point of your route. The zoo itself, in our opinion, does not need a special introduction.
After walking and visiting the zoo everyone is tired and hungry. There are many cafes and restaurants in and around Aleksandrovsky Park - for example, you can dine at the Demyanova Uha fish restaurant on Kronverksky Prospekt, which also has a children's menu.