Park
Alexander Park on the Petrograd Side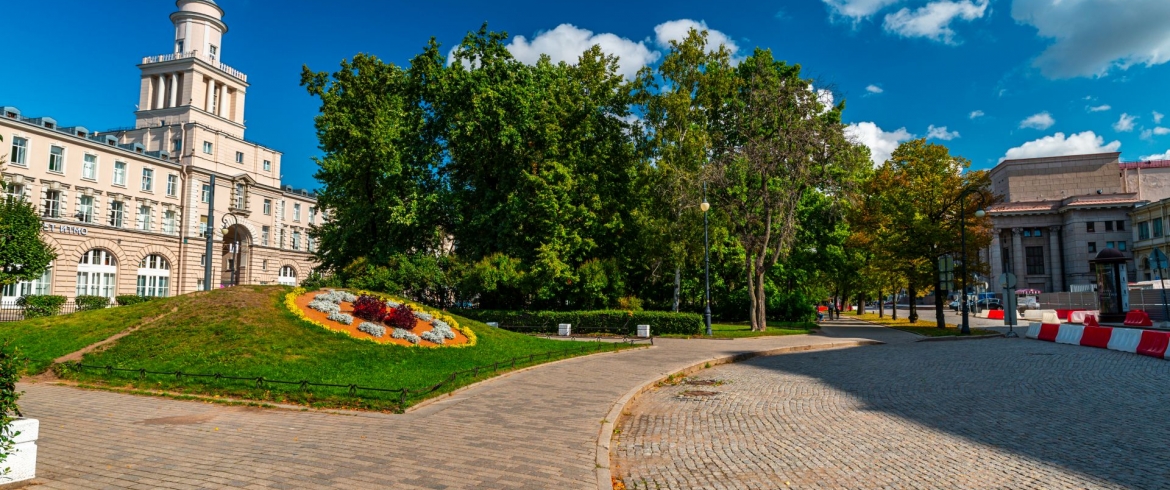 Address
Alexander Park, 1
Timetable
The mini-city is open from 9.00 to 22.00
The park on the Petrograd side begins near the Ioannovsky Bridge, leading to the Peter and Paul Fortress, and stretches along Kronversky Prospekt to the Leningrad Zoo. It was founded in the middle of the XIX century by the decree of Nicholas I at the place of the former glacis of the Peter and Paul Fortress.
By the 300th anniversary of St. Petersburg, the park was completely reconstructed and landscaped. New trees and shrubs were planted, a pedestrian zone was organized, lighting, fences, and lawns were updated. Now in the Alexander Park, there are many restaurants and cafes, seasonal attractions, there is a large playground. A park is an excellent place for walking with children. The attention of tourists is attracted by the oval stone bridges, the cozy "Grotto" (now the coffee house "More coffee"), the monument to the sailors of the destroyer "Steregushchy".
In 2011, the so-called "Mini-city" opened in Aleksandrovsky Park, an open-air exhibition «St.Petersburg in Miniature», where sculpted images of the main attractions of the Northern capital are collected in a reduced form. Bronze miniatures of architectural masterpieces are made by sculptor Alexander Taratynov. A bit aside from the "Mini-city" you can see the sculpture composition "Architects" of the same author, dedicated to the great architects who built St.Petersburg, among them Rastrelli, Trezzini, Montferrand, Bazhenov, Rossi, Toma de Tomon, Voronikhin, and Zakharov.
Индивидуальные экскурсии по городу и пригородам на автомобиле и минивэне
Петербург для тех, кто ценит комфорт и внимание
Заказать