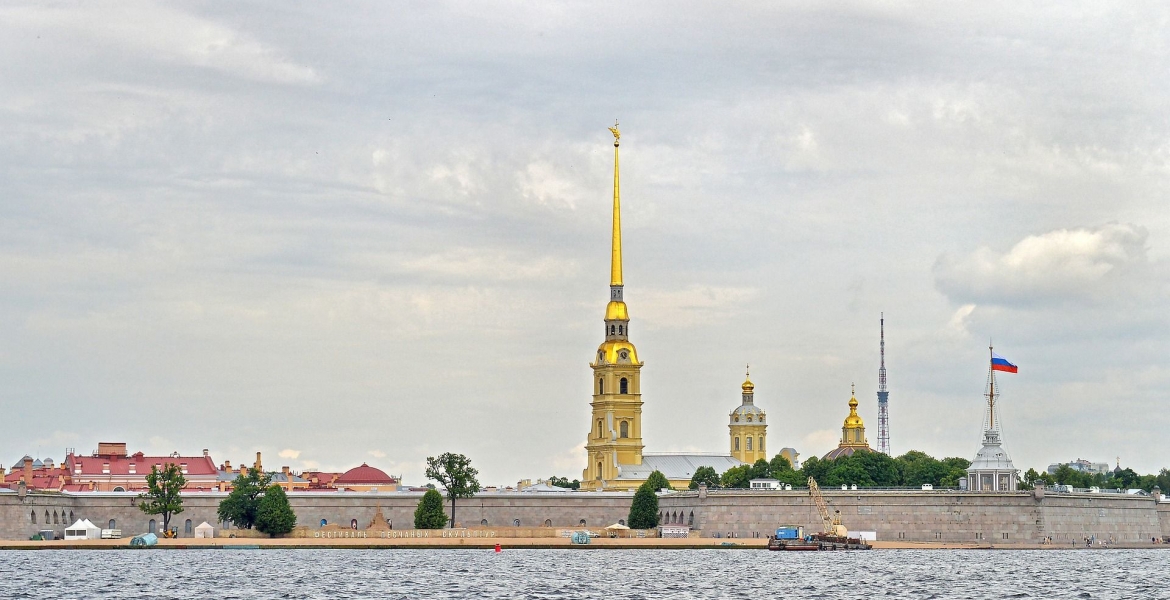 Birth of St. Petersburg
Walk along the Peter and Paul Fortress and the front Petrograd side
Book that excursion
Individual walking tours
Opening hours
By prior order
Price
for a group of 1-4 people + 500 rubles. for each additional person (maximum group: up to 8 people); tickets to the Museum of the History of St. Petersburg are paid separately
What is this excursion?
How did the Northern Capital begin, and after whom did the city get its name (spoiler: not after Tsar Peter)? Where was the first residence of the first Russian emperor located, and how was the Peter and Paul Fortress built? You will learn about this and much more on our excursion along the front Petrograd side.
Individual walking tour of the Petrogradsky and Zayachy Islands.
Peter and Paul Fortress, Peter and Paul Cathedral, house of Peter I ...
If desired, a visit to the Museum of the History of St. Petersburg.
Riddles and legends of the city, little-known facts about the construction of the Northern capital.
A fascinating story of a guide who is an expert on the history and architecture of the city.
The beginning is at a convenient time for you, the route is taking into account the season and weather.
Route and content of the tour
What can you expect?
Where were public executions carried out in the 18th century and where was the first Petersburg bridge built? Who put the hare on a pile? What is curtain, postern, kronverk? At what height does the angel fly on the spire of the Peter and Paul Cathedral? Which of the Russian tsars rests in this temple, and which famous people were imprisoned in the casemates of the fortress? Is it possible to sit on the lap of Peter the Great himself and walk around the entire center of St. Petersburg in five minutes? We will get answers to these and other questions by walking around the Peter and Paul Fortress and around it.
During our trip you will visit the Peter and Paul Cathedral and the City History Museum, get acquainted with the legends and secrets of one of the most mysterious cities in the world, and we will tell you a lot of interesting, often little-known, facts about St. Petersburg.
And after the end of the tour, we will recommend you interesting places nearby, museums worth visiting, and observation platforms from which the most breathtaking views open up.
Important!
To choose the day and time of the excursion most convenient for you, place your order at least 24 hours before the start. Otherwise, we will be able to offer you options only based on the availability of our guides.
The excursion is individual. You can go on a trip around the city alone or together with your family or friends - we have a fixed price for the entire excursion.
If you have changed your plans and you want to cancel the tour after payment - no problem, we will refund your money!
Note!
The excursion bureau "Petersburg 24" is ready to develop an individual excursion program for one or several days for you - based on your wishes in terms of topics and routes, time and cost. The beginning and end of excursions - in any place convenient for you, at a convenient time for you.
The cost is calculated individually.
To find out the details and order the service, call us: +7 (812) 611-30-12 or email: zakaz@petersburg24.ru