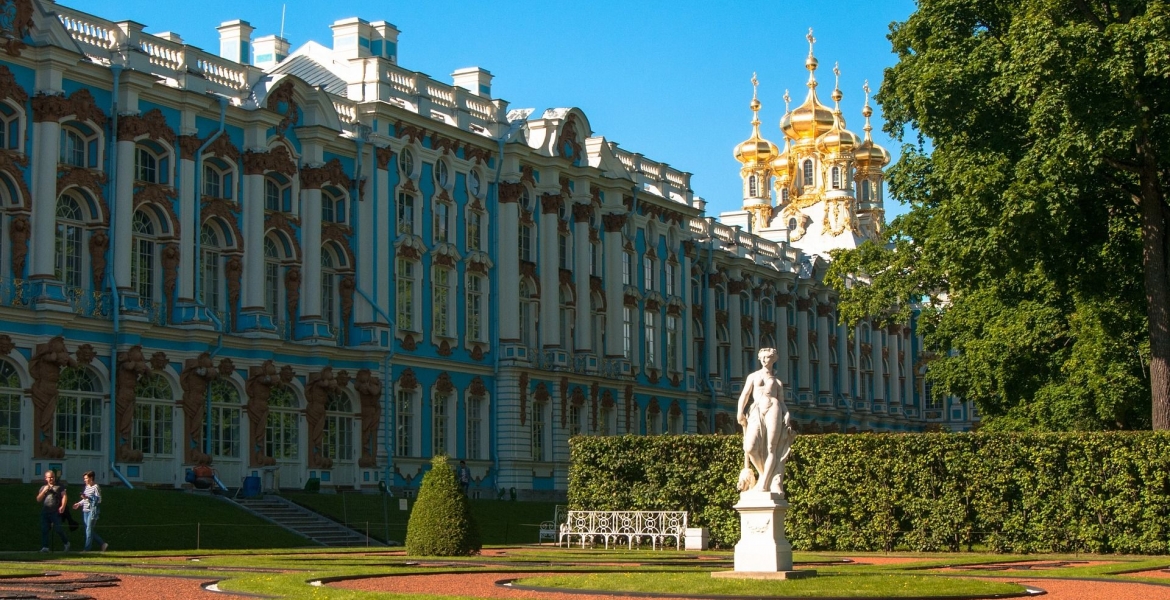 Tsarskoe Selo: The Grandeur of Royal Life
Personalized and guided walking tour
Book a tour
St. Petersburg suburbs
Opening hours
To be booked beforehand
Price
4 hours; ₽1500 per extra hour. Not included: fare to Tsarskoe Selo and admission to the parks and palaces
What is this excursion?
We invite you to a walking tour through Tsarskoe Selo, once a suburban residence of Russia's royal family.
Your tour will be composed according to your preferences. You can choose between walking in the royal palaces/parks or in locations associated with Alexander Pushkin including the former Lyceum he graduated from.
Personalized and guided walking tour
Composed in accordance with your preferences
Tsarskoe Selo's most beautiful sights
Yekaterininsky and Aleksandrovsky Palaces
Lyceum and other sights associated with Pushkin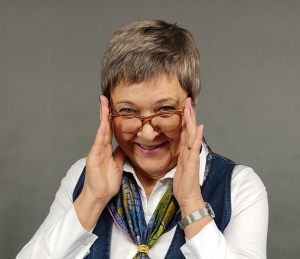 The tour is conducted by
An experienced guide with a deep knowledge of the history of St. Petersburg
Tatiana Gribaleva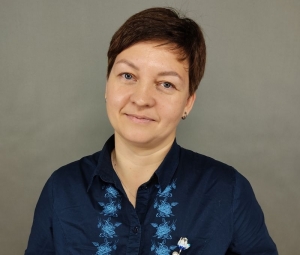 The tour is conducted by
Guide-translator with author's excursions in Russian and English
Anna Khlebnikova
Route and content of the tour
What can you expect?
The tour begins at Tsarskoe Selo where you can easily get to either by car or by public transport, the best choice being the commuter train from the Vitebsky railway station, an outstanding art deco monument in itself. The ride by train takes around 30 minutes.
Our guide will meet you at the Tsarskoe Selo railroad station to take you to
Catherine Palace and Amber Room

Alexander Palace

Catherine Park and Alexander Park
In accordance with your personal preferences, your tour can also feature
Arsenal Pavilion in the Alexander Park

Former Lyceum

Pushkin's memorial cottage where the poet and his young wife spent the summer and fall of 1831
Our guide will also help you to choose a restaurant to have a meal.
Important!
Booking to Catherine Park and the palaces is also available at https://www.tzar.ru.
Catherine Palace is closed for visiting on Tuesdays. Alexander Palace is closed on Wednesdays.
To choose a convenient date and time for your tour, please book it no later than 24 hours before its beginning. Otherwise, the schedule will depend on the availability of our guides.
Our tours are planned on an individual basis. Cost is the same regardless of whether you take your tour alone or with friends or family.
If you change your mind, and want to cancel your tour after you have paid for it, you will get your money back.
Attention!
We can plan a special individual tour for you, based on your preferences in terms of duration, topic, route, or cost. Depending on your choice, your tour can last a couple of hours or several days. Each separate part of your tour will begin and finish at any time and any place you choose.
For more details or booking, please contact us: +7 (812) 611-30-12 or zakaz@petersburg24.ru.