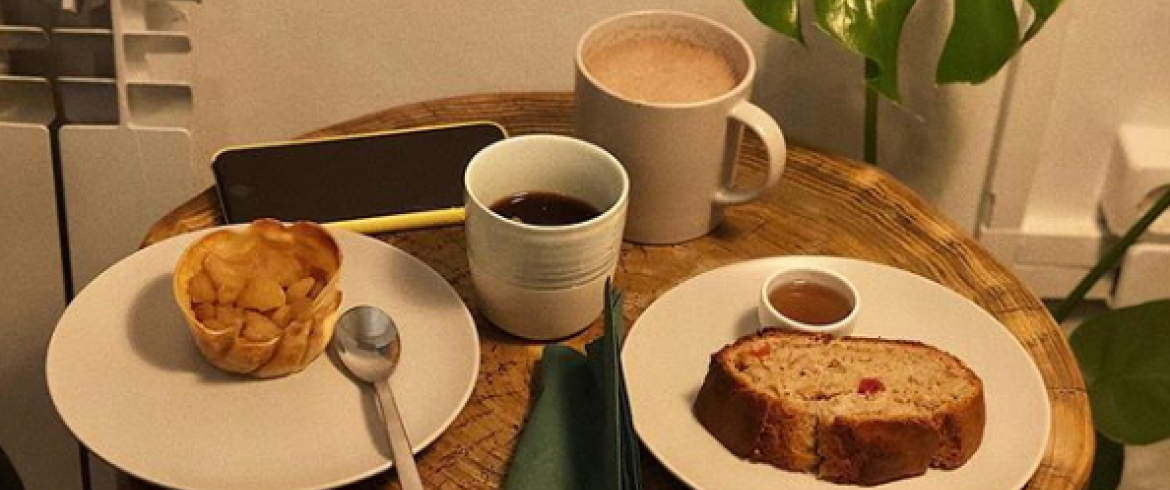 Address
Tatarsky lane., 5
Weekdays
10:00 – 20:00
Weekend
11:00 – 20:00
Specialty-coffee is brewed in the new coffee shop with a romantic name and visitors with dogs are always welcome. And they also offer a lot of sweets: in the menu you will find nut and berry sweets, cookies with dried berries, blueberry tartlets and many other dessert items; in addition, you can have a snack with granola, cheesecakes or a croissant.
Popular positions:
Granola with Greek yogurt - 200 rubles.
Croissant with salmon, avocado and tender cheese - 300 rubles.
Walnut and berry sweets with two types of chocolate - 50 rubles.
Strudel with spicy apples and whipped cream - 180 rubles.