Famous building
The building of the Petrovskaya women's gymnasium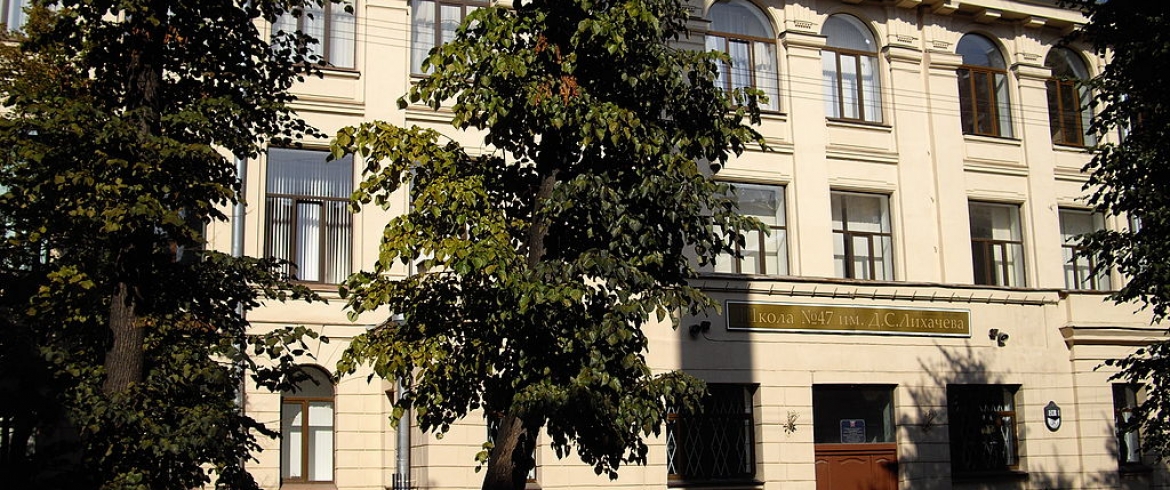 Address
Plutalova st., 24
One of the oldest schools in the city is the former Petrovskaya women's gymnasium, now school №47 named after D.S. Likhachev. Its history dates back to 1858, when the Department of Institutions of Empress Maria organized the first schools for visiting girls in St. Petersburg.
The women's school for visiting girls was located on the Petersburg side near the Trinity Bridge in the wooden house of the merchant Speshnev. Since 1872 it became the Petrovskaya women's gymnasium. And on February 12, 1898, at a meeting of the Board of Trustees, it was decided to build a new stone building for it. It was erected by the project of the architect Hermann Grimm on Plutalovaya Street, not far from Bolshoy Prospekt P.S.
The ceremonial foundation stone of the building took place on May 16, 1903, on the day of the 200th anniversary of St. Petersburg. The gymnasium opened its doors in June 1905. It was designed for 600 people. The pupils were greeted by spacious classrooms with wide windows, the school had water heating from its own boiler room, electric lighting with reflected light. Elizaveta Ivanovna Dmitrieva, the famous poetess Cherubina de Gabriak, taught here.
In 1919, the former Lentovskaya men's gymnasium, located at 61 Bolshoi Prospect, merged into the Petrovskaya gymnasium, and the school became known as the United Labor School No. 10 named after L. D. Lentovskoy. From 1919 to 1921, the future "Oberiuts" studied there - Alexander Vvedensky, Yakov Druskin, Leonid Lipavsky. Academician Dmitry Sergeevich Likhachev graduated from it in 1923. Since May 2000, the school began to bear his name.