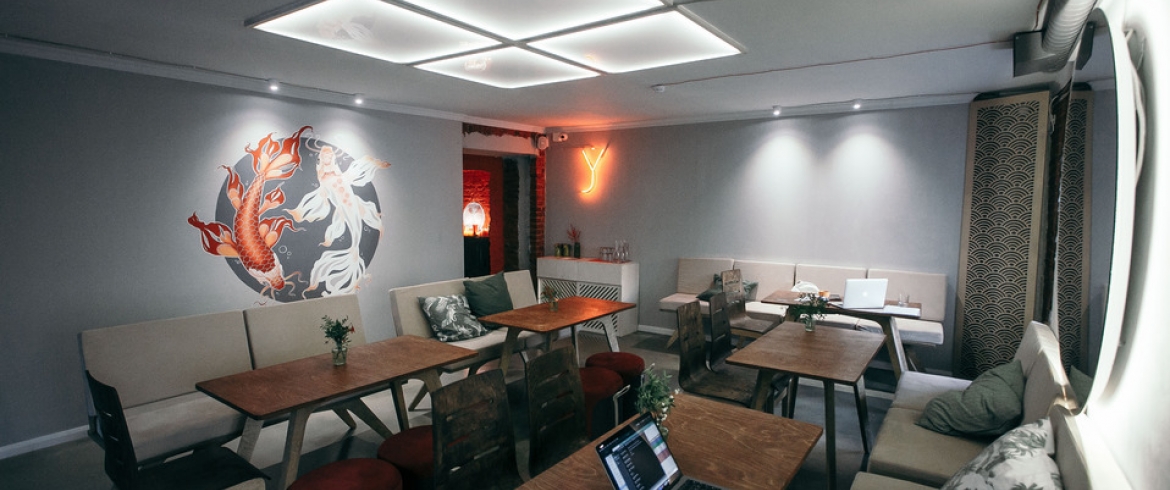 Address
Strelninskaya st., 2
Monday, Tuesday, Wednesday, Thursday, Sunday
10:00 – 23:00
Friday, Saturday
11:00 – 23:00
The main idea of the project is to combine gastronomy of the East and Asia and specialty coffee. For the main meal local tom yam is recommend. It is cooked on a shrimp corn mash and served with rice chips and grilled corn.
There is also a brew bar, where coffee is brewed from Moscow roasters "Coffee Laboratory". They prepare not only classics based on espresso, but also experiment with alternative methods: Kemeks, aeropress, filter, funnel. They brew mostly on beans from the Coffee Lab, but can offer options from other roasters. Particularly interesting is the section with author drinks based on own-produced syrups.
The coffee shop serves breakfasts that are available throughout the day. They offer free filter coffee with it.
Popular positions:
Oatmeal with granola - 200 rubles
Sweet fishes with banana - 200 rubles
Cheesecake on flax flour with coconut condensed milk - 280 rubles
Espresso - 100 rubles
Романтический ужин на воде с изысканным меню и живой музыкой
Круизы по Неве на теплоходах-ресторанах
Купить билет