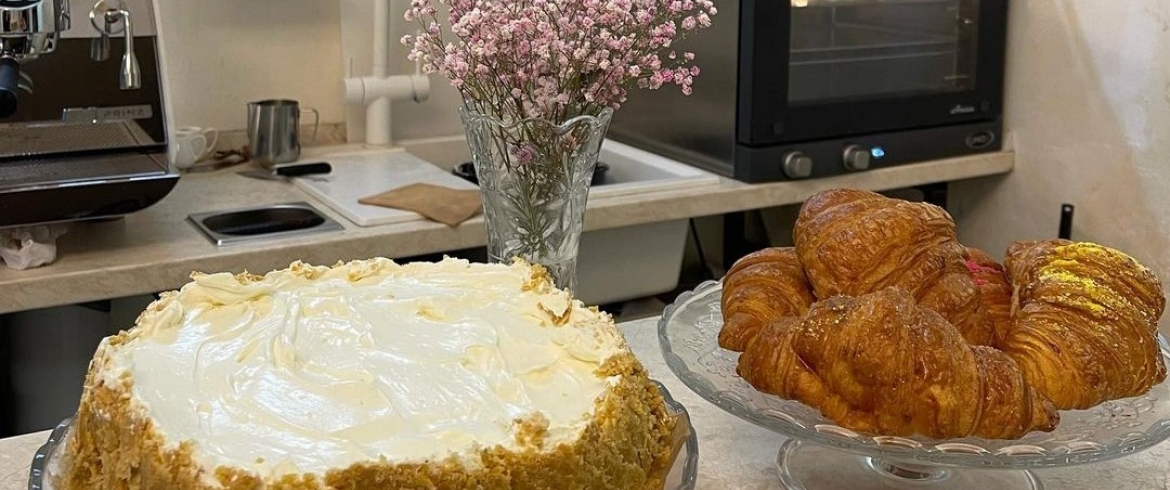 Address
Cadet line, 5, 2Д
Weekdays
10:00 – 21:00
Weekend
09:00 – 22:00
A specialty coffee shop in a minimalist style, located in the Vavilov Loft space. Various types of coffee are served here, as well as several types of desserts. Guests of the coffee shop can taste croissants and cheesecakes with a wide variety of fillings from caramel and chocolate to raspberries and almonds. The interior of the coffee house will also pleasantly surprise you, in a small room lit by sunlight with light furniture and a cozy fireplace, it is pleasant to have breakfast with friends or to retire with an interesting book in your hands.
Popular positions:
Cheesecakes / caramel / almonds / fresh berries - 280 rubles.
Classic croissant - 80 rubles
Cheesecake - 220 rubles
Match - 220 rubles.
Orange fresh - 200 rubles
Flat white - 180 rubles.