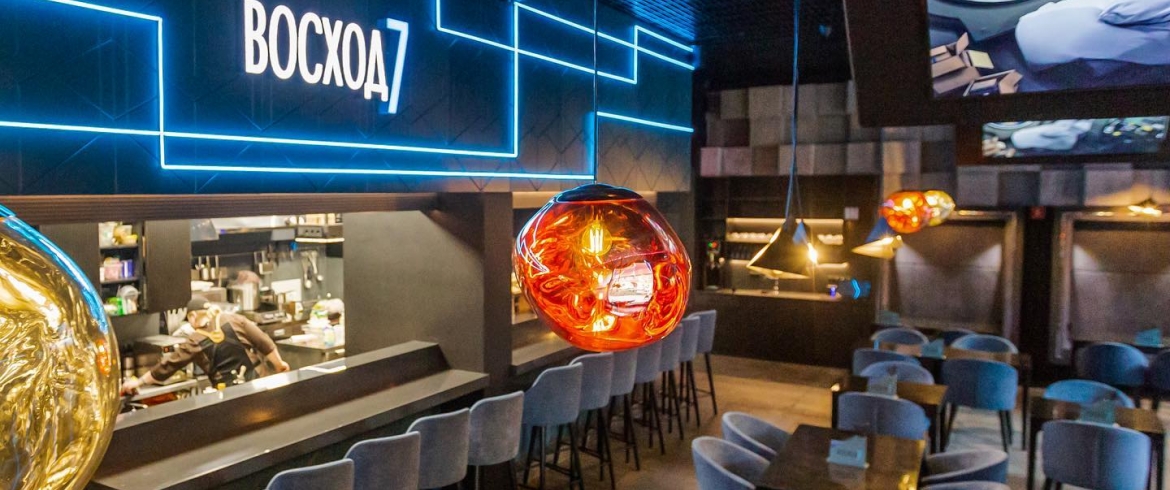 Address
Socialistic st., 21
Monday, Tuesday, Wednesday, Thursday, Sunday
12:00 – 00:00
Friday, Saturday
12:00 – 01:00
An Asian restaurant and bar in the style of unobtrusive cyberpunk. The interior of the restaurant fully justifies its concept. Neon lights, an 11-meter bar, spaceship-inspired decor - all these elements complement the style of the establishment, inspired by dreams of the distant future and futuristic films.
The chef of the restaurant Ruslan Shidlovsky has created a unique menu of dishes that he has collected during his travels for many years. The restaurant's menu includes dozens of variations of poke and noodles, soups and dim sums combined with traditional and most unexpected sauces.
Also in the institution, guests can taste Asian-style cocktails, traditional Asian drinks - sake, baijiu, shochu, as well as Asian wines poured by the bartender by the glass.
Popular postions:
Salmon tataki - 357 rubles
Poke with shrimps - 477 rubles
Bao with beef - 347 rubles
Katsu chicken noodles - 377 rubles
Cocktail China Town - 397 rubles
Sake Hana-Akawa - 257 rubles