Famous building
Water tower of the Krasny Gvozdilshchik plant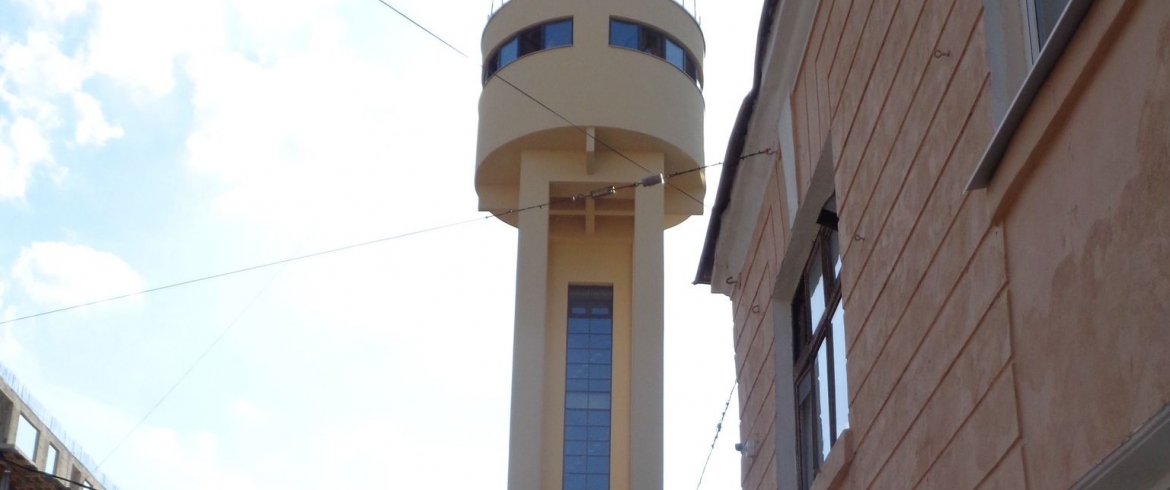 Address
25 line of V.О., 6
Years of foundation
1930–1931
Architects
Ya.G. Chernikhov
At the corner of the Oil Canal and the 25th line of Vasilyevsky Island, a striking constructivist structure stands out - the water tower of the rope shop of the Krasny Gvozdilshchik plant.
The enterprise is located in one of the oldest industrial areas in St. Petersburg in the south-west of Vasilievsky Island. The first factories appeared here in the 18th century, and in 1857 F. Chopin's Iron and Bronze Foundry was founded on this site. At the turn of the 19th and 20th centuries, the enterprise became part of the company of the iron rolling and wire plant. In 1921, it was renamed the Red Nailer.
During the first five-year plan, the factory buildings were rebuilt, new workshops were erected - rolling, steel wire and rope. And in 1930-1931 the water tower of the rope shop was built according to the project of Yakov Chernikhov.
An architect, artist and theorist, Chernikhov is known as the author of brilliant architectural fantasies, which embodied the creative principles of the avant-garde and the pathos of machine forms. A narrow high trunk lifts up the volume of the water tank, the rounded protrusion of which rests on thin pillars. The silhouette of the structure resembles the products of the plant - a nail with a head.
Currently, the rope shop has been rebuilt and lost its original appearance. The tower is recognized as a cultural heritage site of regional importance.