Famous building
Water tower in Galernaya harbor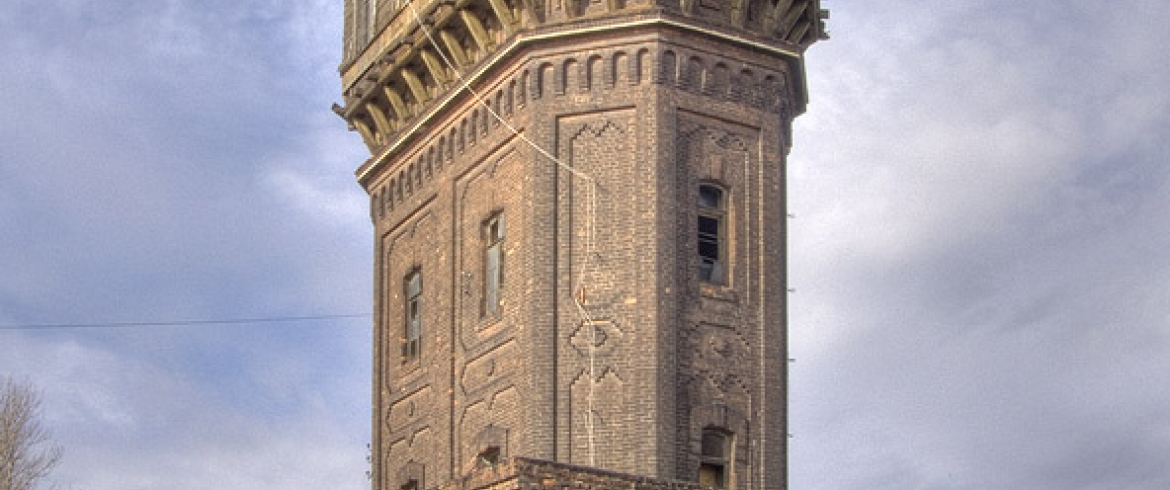 Address
Skipper's Channel, 25
Architects
Kutorich and Yakovlev (presumably)
The water tower at Galernaya harbor is a monument of industrial architecture of St. Petersburg of the XIX century.
The harbor, from the second half of the 19th century, was used to test new naval equipment. In 1880-1881 the pyroxylin plant was located here. Pyroxylin is an explosive used for sea mines and torpedoes. For the water supply of the plant on the west bank of the Galernaya harbor in 1894, a water tower was erected.
The tower, rectangular in plan, with beveled corners, is made of red brick. The top part is made in the form of a wooden frame. The building is included in the List of objects of the historical and cultural heritage of federal significance. Now he is privately owned.