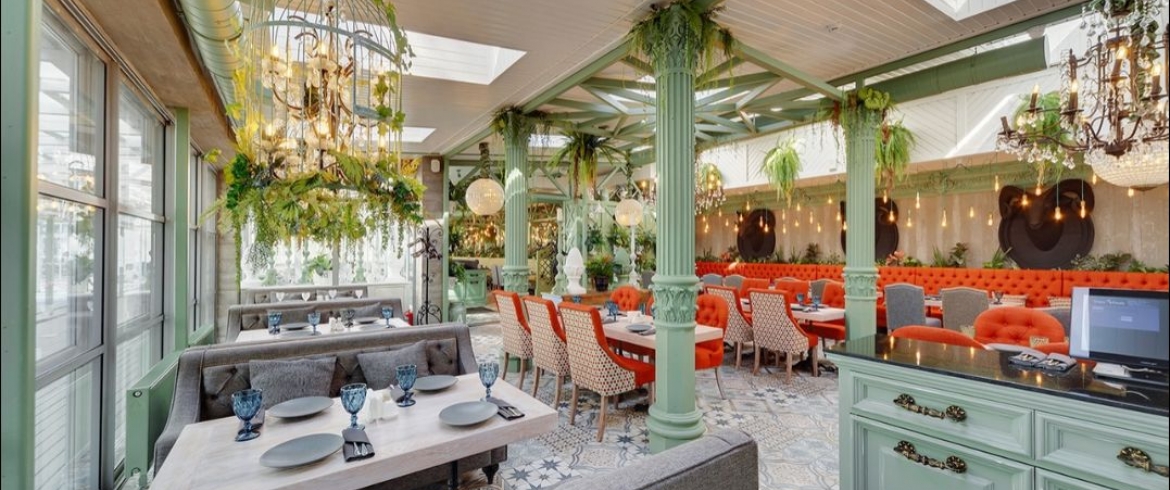 Address
Repino, Primorskoe highway, 448А
Monday, Tuesday, Wednesday, Thursday, Sunday
12:00 – 00:00
Friday, Saturday
12:00 – 01:30
A restaurant for leisurely dinners, family vacations and pleasant breakfasts in the Kurortny district of St. Petersburg. The menu has everything: from classic dishes to the author's interpretation of the chef. It is based on the concept of interweaving European thought and modern trends, national cuisine and gastronomic approach.
The restaurant paid special attention to seafood delicacies. Chefs prepare fresh seafood from the RAW BAR restaurant right in front of your eyes.
The extensive bar list offers exquisite and original cocktails, a large selection of varietal wines, new craft tea and unusual coffee drinks.
You can order wine by glass - from 340 rubles per glass.
The restaurant has a children's room and a children's menu. In fine weather, you can dine on the summer veranda.
Popular positions:
Beef tartare with mustard and parmesan mousse - 450 rubles
Salad with crab and tomatoes - 1300 rubles
Warm roll with eel and scallop - 720 rubles
Sea urchin 100 gr - 400 rubles
Octopus with charcoal-baked potatoes and almonds - 1100 rubles