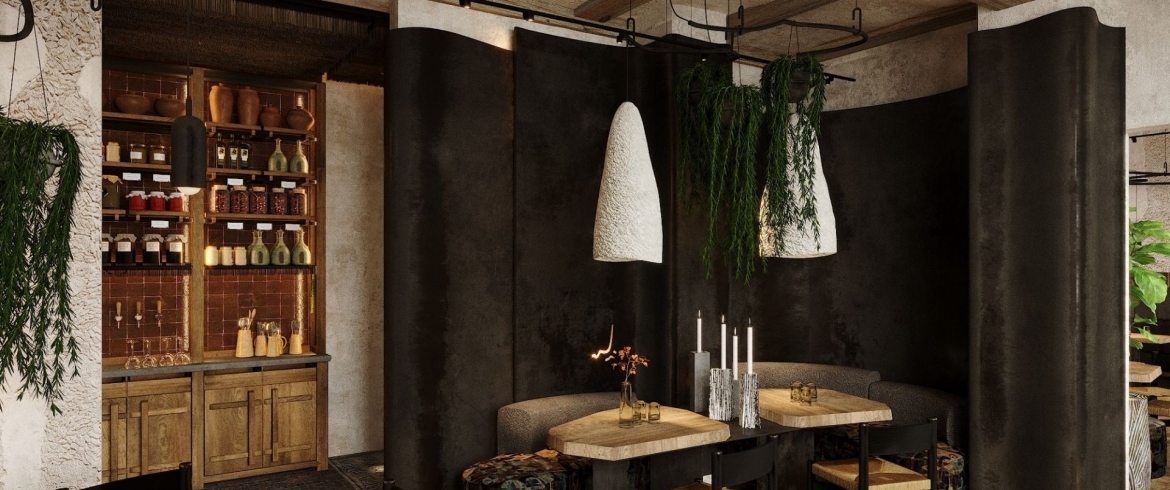 Address
Bolshaya Zelenina st., 34
Monday, Tuesday, Wednesday, Thursday, Sunday
11:00 – 23:00
Friday, Saturday
11:00 – 05:30
Megrelian cuisine restaurant with authentic Georgian recipes on the menu: satsivi, kaurma, chanakhi and, of course, khinkali and khachapuri. A great addition to these dishes will be the positions from the wine list, of which, by the way, there are more than 70. If you want to try something new, you will be offered 12 signature cocktails.
The interior is inspired by the mountains of Georgia; every detail, from lamps to furniture, is reminiscent of their silhouette.
Popular positions:
Assorted phali - 400 rubles.
Shishkila salad with feta cheese - 450 rubles.
Khinkali with lamb and tarragon - 120 rubles.
Kharcho - 650 rubles.
Chakhokhbili - 400 rubles.
Nana cake - 400 rubles.
Cinchona aperitif with herbs and gentian - 490 rubles.
Rkatsiteli Qvevri wine (glass / bottle) - 390/1850 rubles.