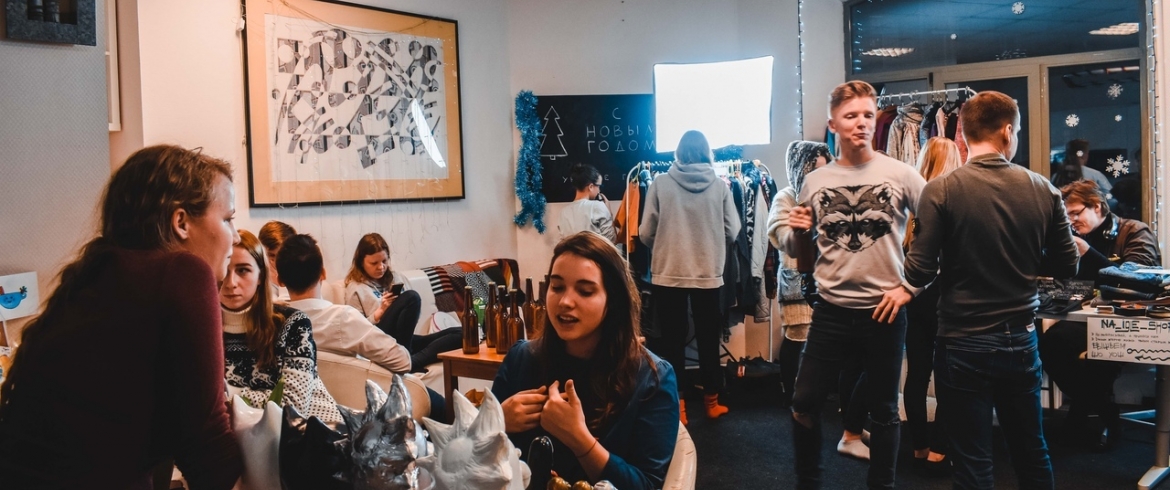 The "Cozy Nest" creative space is an offline apartment, coliving, longstay, posthostel, media platform, and creative manufactory. That said, this is a place where creative people can live and create together.
In a historic five-story building on Liteiny Prospekt, there is a large apartment with 10 living rooms with a concert stage, a vocal studio, a platform for recording live performances and interviews, a place for drawing and a home theater for one's own.
Every week there are yoga classes, vocals, acting and English. There are also exhibitions of contemporary artists, apartment concerts, garage sales, wine de DeathTalks, Design Meetup, podcast "Big Apartments". In the living room, sometimes they make soap, ceramic dishes and casts of hands from plaster.
On January 18, 2020, the headquarters of the conscious fashion show will open in space, where you can find clothes of Russian eco-designers, vintage clothes, second-hand clothes, as well as make Clothes Crossing - a free exchange of clothes.
You can come to the "Cozy Nest" from 11.00 to 21.00, having previously contacted through the VKontakte space group: https://vk.com/offlinehome.
Удивите ваших гостей авторскими программами и «погружением» в тему!
12
эксклюзивных экскурсий с экспертом
Заказать