Famous building
Trading House "S. Esders and K. Schaeifals "(" The House at the Red Bridge ")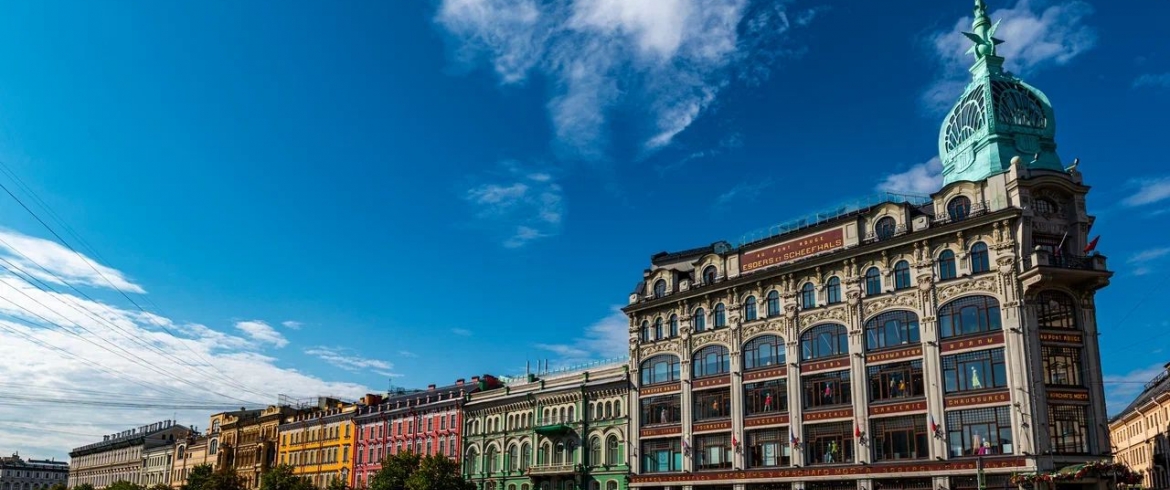 Address
Gorokhovaya Street, 15 / emb. R. Moika, 73
Weekdays
10:00 – 20:00
Weekend
10:00 – 21:00
Architects
V.A. Lipsky K.N. de Rochefort
Trading House "S. Esders and K. Schaeifals "on the embankment of the Moika River is a vivid example of the St. Petersburg Art Nouveau. The building was richly decorated. Huge windows and narrow piers created a clear geometry of the facade and a sense of space. The most notable element of the building was the corner tower with the caduceus (the rod of Mercury, the Greek god of trade) and glass inserts, subsequently lost.
There is a universal shop Au pont rouge ("At the Red Bridge») in the house, the largest department store of St.Petersburg of the beginning of XX century. Among the customers of the store were members of the imperial family, including the Empress Alexandra Feodorovna, the wife of Nicholas II.
From 1919 to 2015 there was a garment factory by the name of Volodarsky.
In 2012, according to historical photographs, the lost corner tower was recreated, and in July 2015 the trading house «Near the Red Bridge", a department store of brand clothes, shoes and accessories was reopened here.