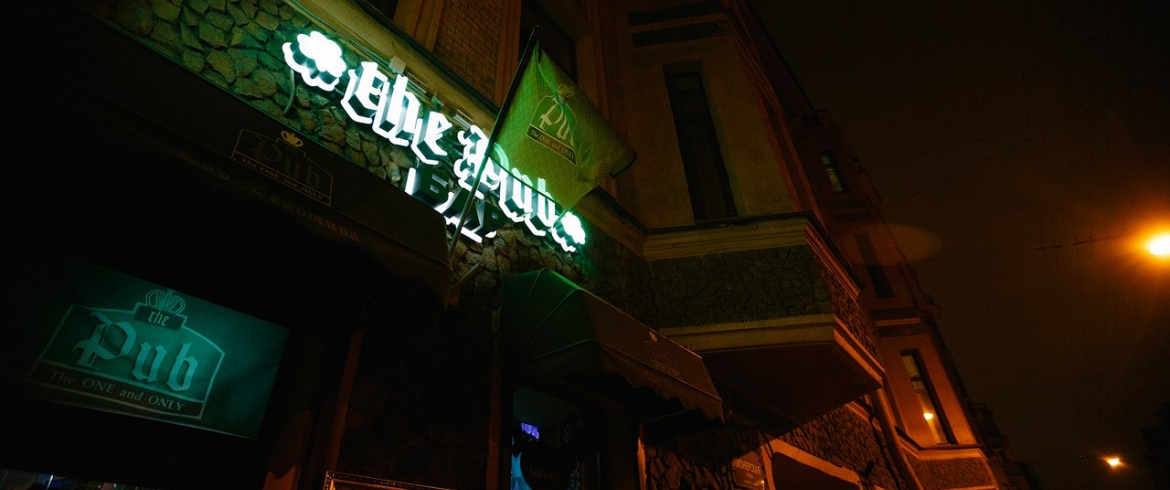 Two-level beer bar with a chamber home-like atmosphere and funky graffiti. Here you can sit with friends over a beer or have dinner, celebrate a birthday, watch a football match on two large screens, and on weekends - listen to live sound, dance and generally come off to the full.
The menu has a lot of draft beer and cider, whiskey and other strong drinks, cocktails, hot and cold snacks and hearty dishes at affordable prices.
Popular positions:
Pint of beer 0.5 L: from 240 to 390 rub
Glass of wine: 340 rub.
Chicken wings: 330 rub.
Crowned shrimp brewed in beer: 370 rub.
Bavarian meat sausage: 320 rub.
Burger The Pub: 340 rub.
Grilled dorado with side dish: 450 rub.