Famous building
Musical comedy theater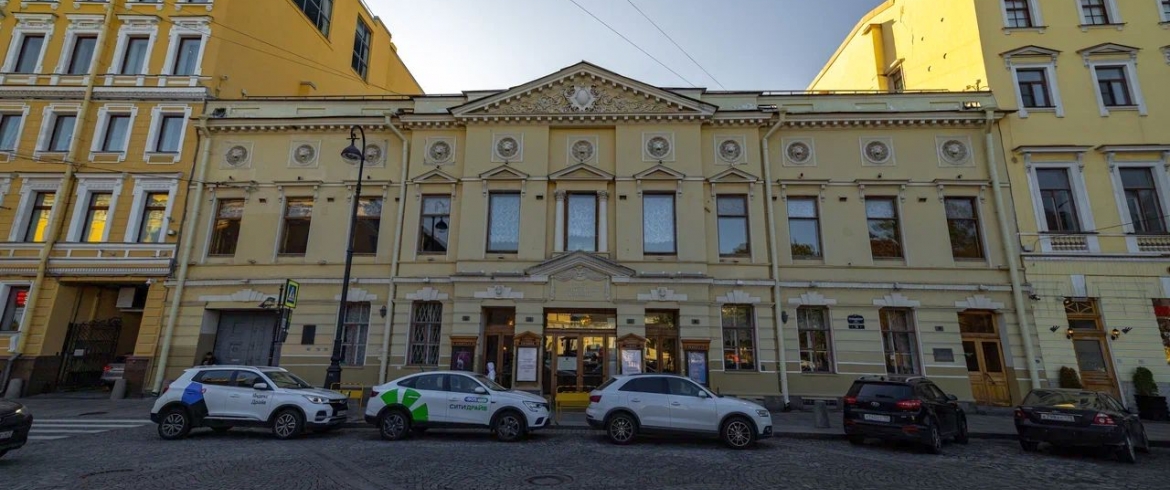 Years of foundation
1799–1802, 1910
Architects
E.T. Sokolov, I.L. Balbashevsky (perestroika)
The building of the Musical Comedy Theater organically fits into the architectural ensemble of the Arts Square. The ensemble was created in the first third of the 19th century according to the project of K.I. Rossi, but the building in the style of early classicism was built here earlier, in 1799-1802 by the project of the architect Yegor Sokolov. The house was built for Ivan (Hovhannes) Lazarevich Lazarev - the head of the Armenian community in St. Petersburg, the initiator of the construction of the Armenian Church on Nevsky Prospect.
During the 19th century, the building underwent several renovations. In 1910, the mansion was again rebuilt according to the project of I.L. Balbashevsky, A.A. Maksimova and A.L. Bubyr. It houses the "Palace Theater", its opening took place on December 18, 1910. The theater was opened by a group of ex-waiters and presented fun, entertaining performances that were very popular. After the revolution, operettas with the participation of Leonid Utesov were performed at the Palace Theater.
The Musical Comedy Theater opened on September 17, 1929. On this day, two united operetta collectives - the Leningrad and Kharkov Musical Comedy showed on its stage one of the first Soviet operettas - "The Servant" by Nikolai Strelnikov.
At that time, the theater worked in the Alexander Garden in the building of the State People's House. In a mansion on the street. Rakova (Italyanskaya), 13, the team moved in 1938, exchanging sites with the Music Hall, which went to the Alexander Garden and still works in the former People's House.
On October 25, 1938, on the day the Musical Comedy Theater moved to its current building, the Leningrad premiere of Wedding in Malinovka to music by Boris Alexandrov took place. All 900 days of the Leningrad blockade, the theater and its staff, showing heroism, worked in the besieged city. The light and cheerful genre of operetta gave the residents of the city and the front-line soldiers minutes of rest and oblivion and faith in the coming victory.
Now the Musical Comedy Theater still preserves the traditions of the Petersburg operetta. Both classical performances and modern musicals are successfully performed on its stage.