Famous building
Puppet theater in the name of E.S. Demmeny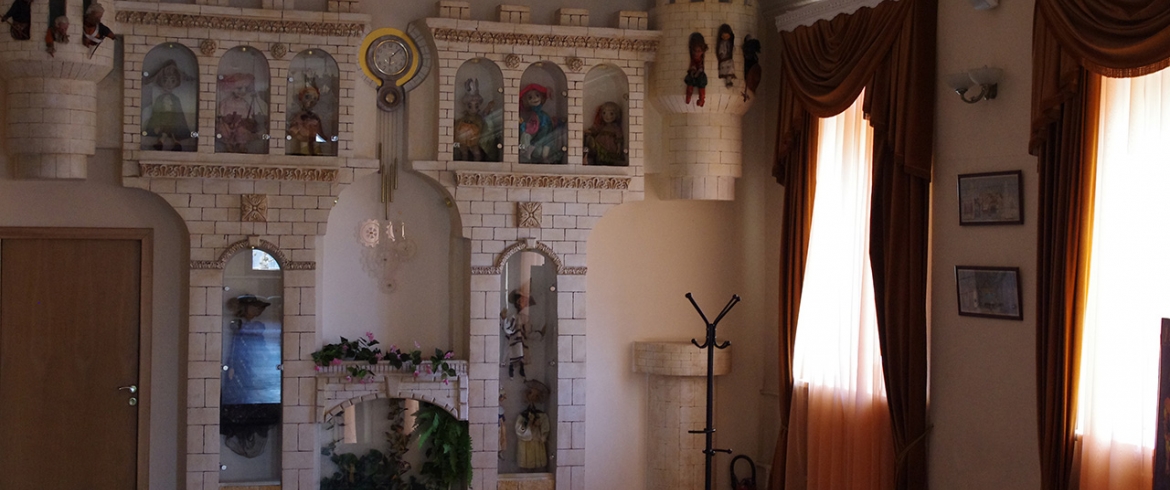 Address
Nevsky pr., 52/14
Years of foundation
1787, 1850, 1886
Architects
B.B. Heidenreich, V.I. Schaub, V.V. Schaub
St. Petersburg Puppet Theater in the name of E.S. Demmeni is the first professional puppet theater in Russia. The Petrograd State Marionette Theater was created by a group of Petrograd artists led by Lyubov Vasilyevna Shaporina-Yakovleva. Its curtain rose for the first time on April 12, 1919. And in the mid-1930s, the theater moved to a new building - to the former Schroeder apartment building on 52 Nevsky Prospect.
The first house on this site was built in the 1740s for the philistine S.Ya. Yakovlev. The building was one-story with a rusticated plinth, shaped platbands and a triangular pediment. Since 1787 the house was owned by the wife of Lieutenant-General N.A. Borozdina, a big fan of entertainment. With her, on the site of a one-story house, a three-story corner building in the style of classicism was erected. The ceremonial hall of the house was rented to wax exhibitions. In 1797, the house was bought into the treasury, and the Theatrical Directorate and the Theatrical School moved here.
In 1850 the building was rebuilt according to the design of architect B. B. Heidenreich. It remained a three-story and partly retained the features of classicism.
In the 1880s, the plot was acquired by the owner of a piano factory, Karl Schroeder, who ordered the renovation of the house to architects V.I. and V.V. Schaubam. The house had an office, a shop and a music salon. The heirs of Schroeder owned the house until 1918.
In 1923–1937, the Circle of Friends of Chamber Music (from the end of the 1920s - the Chamber Music Society) worked here, where Dmitry Shostakovich made his debut, many famous musicians and composers performed.
Since the 1930s, the Puppet Theater Demmeni, founded by actor and director Yevgeny Sergeevich Demmeni, has settled in the building. The names of Samuel Marshak, Eugene Schwartz, Veniamin Kaverin and Olga Bergholz, who performed here at concerts of chamber music and poetry, are associated with this theater. From 1949 to 1957, the theater provided the premises for the All-Russian Theatrical Society and the House of Actor.
Eugene Demmeni directs the theater until his death in 1969. Today the St. Petersburg Puppet Theater bears the name of its creator. The theater has a unique collection of designer theater dolls - about a thousand puppets, including works by folk puppeteers and hand puppets of the French theater of the end of the 19th century.