Famous building
Theater "Baltic House"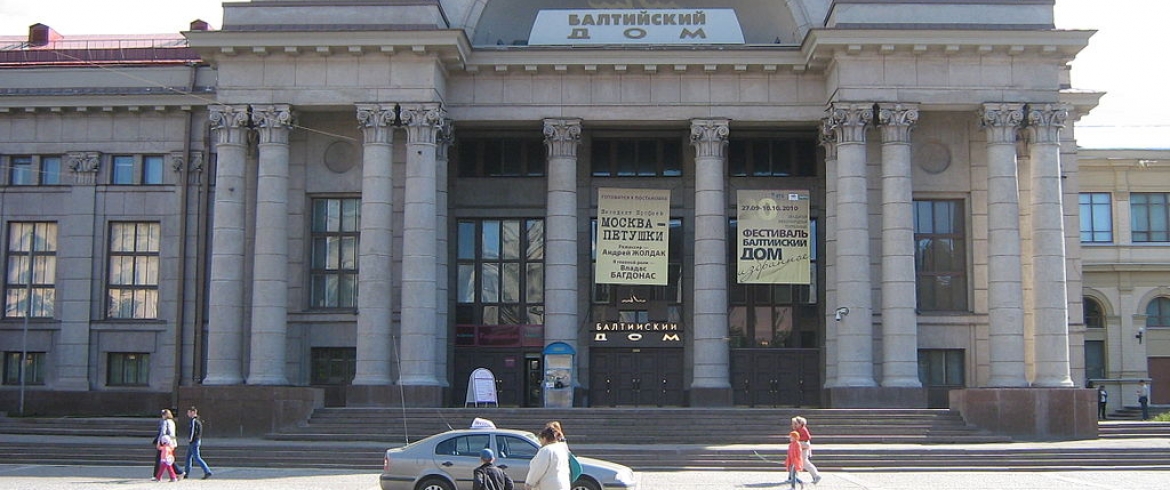 Address
Aleksandrovsky park, 4
Years of foundation
1933–1936
Architects
N.F. Demkov, N.A. Miturich, V.P. Makashov
The theater building was built in the mid-1930s on the site of the burnt down Gosnardom Theater Hall (formerly the People's House of Emperor Nicholas II).
The fire happened in 1932 (the surviving right wing is now occupied by Music Hall). The original project in the style of the Leningrad avant-garde was designed by architect N.F. Demkov. However, the authorities of Leningrad gave preference to the ceremonial style "Stalin's Empire", and N.F. Demkov, who was offered to remake the project and add pomposity to it, refused. As a result, the building was completed by architects N.A. Miturich and V.P. Makashov.
It was opened in 1939. It received the name in honor of the Lenin Komsomol. In 1991, the Leningrad Theater of Lenin Komsomol was renamed the "Baltic House".
It was here that the first Russian international theater festival "Baltic House" was born, the first Russian festival of Russian-speaking theaters in the CIS and Baltic countries "Meetings in Russia", the festival of solo performances "Monocle", the project "Petersburg Documentary Scene". In 2000, the Baltic House received the status of a theater festival.