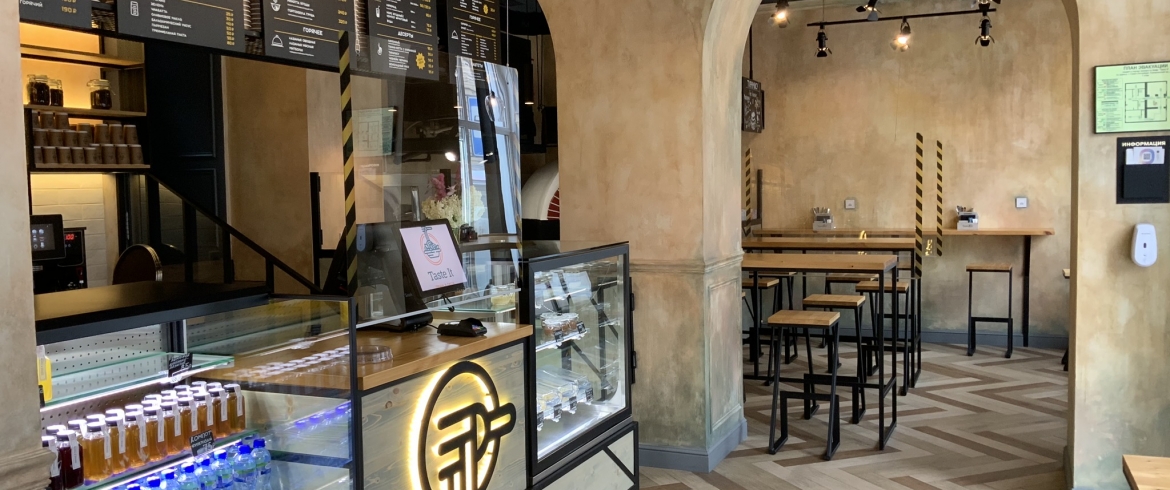 Address
Suvorovsky pr., 3/5
"Taste It" is a unique combination of high-quality and fresh dishes of Italian cuisine, seasoned with the atmosphere of Neapolitan streets, the new Fast Casual format and the use of modern IT-technologies in service: here, without waiting for the waiter, you can choose dishes and place an order on the website in one cry.
The menu includes real classics of Italian cuisine: 14 types of pasta, pizza and lasagne, salads and soups. There are healthy breakfasts for every taste. Bar positions are the perfect complement to your meals, be it coffee or tea for breakfast, a glass of wine for dinner or a traditional recipe for Limoncello liqueur.
Popular positions:
Salad with tomatoes, mozzarella and arugula - 190 rubles.
Minestrone soup - 190 rubles.
Pasta with shrimps and pesto sauce - 330 rubles.
Amatrichana pasta - 290 rubles.
Prosciutto Fungi's pizza - 390 rubles.
Pizza Margarita - 240 rubles.
Meat lasagna - 280 rubles.
Blueberry cheesecake - 110 rubles.
Tiramisu - 110 rubles.
Lemonade with basil and strawberries (250 ml) - 85 rubles.
Ristretto - 100 rubles.
Limoncello (40 ml) - 120 rubles.
Wine Caleo Primitivo, Italy, dry red - 190 rubles / glass, 950 rubles / bottle.