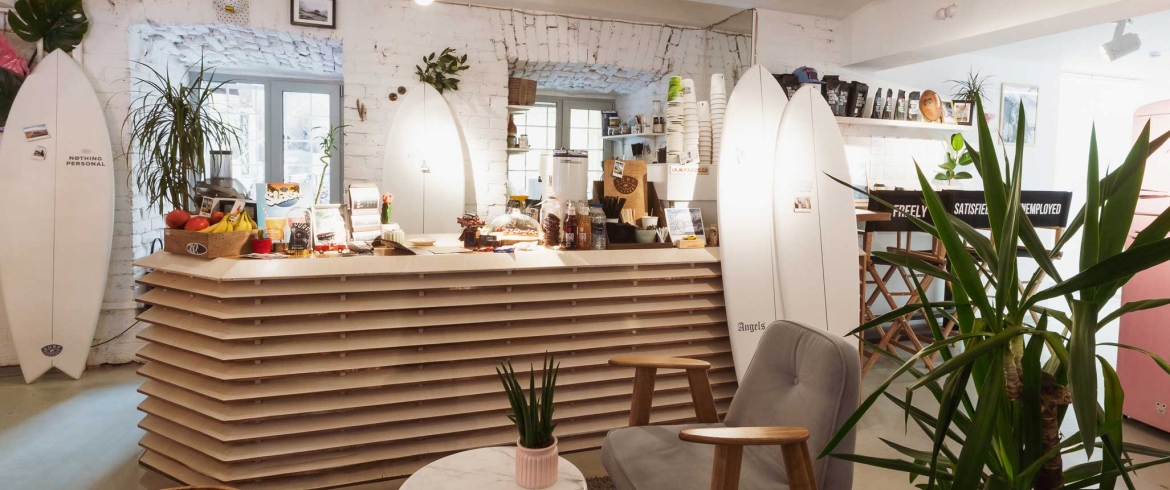 First of all, the name of the coffee place gives association with surfing, ocean, palms and shining sun. The same mood was created in the interior – surfboards, Hawaiian motives and beach bar atmosphere. Another meaning creators put in the name is "surfing through the ocean of possibilities" as well as "surfing the net" which is an important part of everyday life (just like coffee).
On the menu you will find coffee drinks and hand made chocolate. Coffee beans are supplied exclusively for the "Surf coffee" chain.
Surf Coffee on Liteiny is situated between first and second floor of a store.
По Санкт-Петербургу и туристическим пригородам — пешком, на автомобиле или минивэне
65
увлекательных индивидуальных экскурсий
Заказать