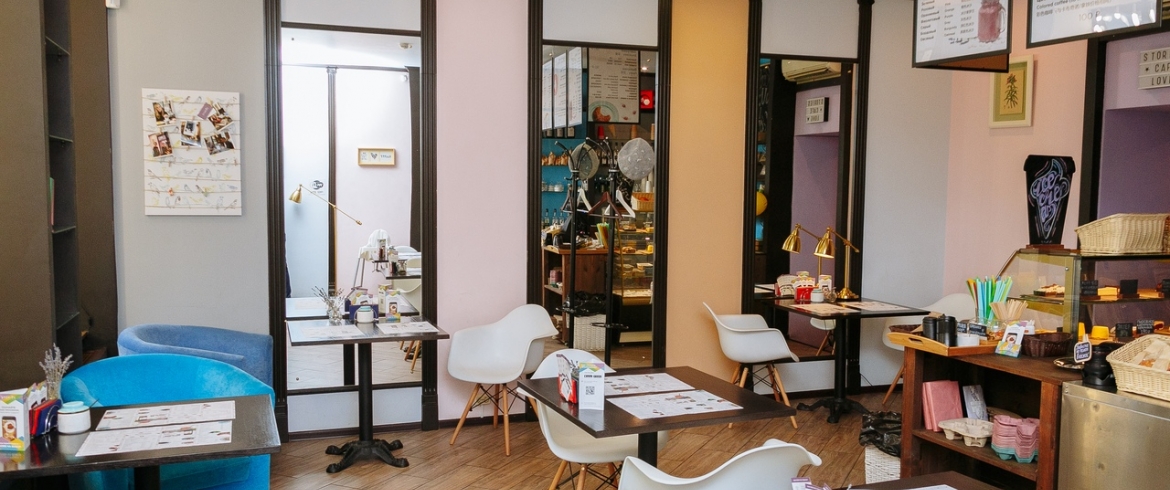 Address
Dobrolyubova pr.,, 9
Weekdays
08:00 – 22:00
Weekend
09:00 – 22:00
Its name coffee house received from popular stories on the network Instagram. As conceived by the owners, in the STORIES baristas tell different stories in the offline mode: about the project, about the pastries, about desserts. They offer mostly coffee classics, but you can also order coffee of different shapes and colors - for example, blue or pink. Among the desserts are branded cheesecakes, pastries, several types of ice cream, and also natural smoothies and fresh juices.
Guests of any of the STORIES coffee shops can indulge themselves or surprise their friends with the help of printing any image on coffee crema: portraits of visitors, declarations of love, thematic drawings, etc.
Popular positions:
Eclair - 90 rubles.
Cake "Potato" chocolate - 100 rubles.
Brownie caramel and nut - 160 rubles.
Cappuccino (300 ml) - 150 rubles.
Americano (120 ml) - 80 rubles.