Famous building
Stadium Saint-Petersburg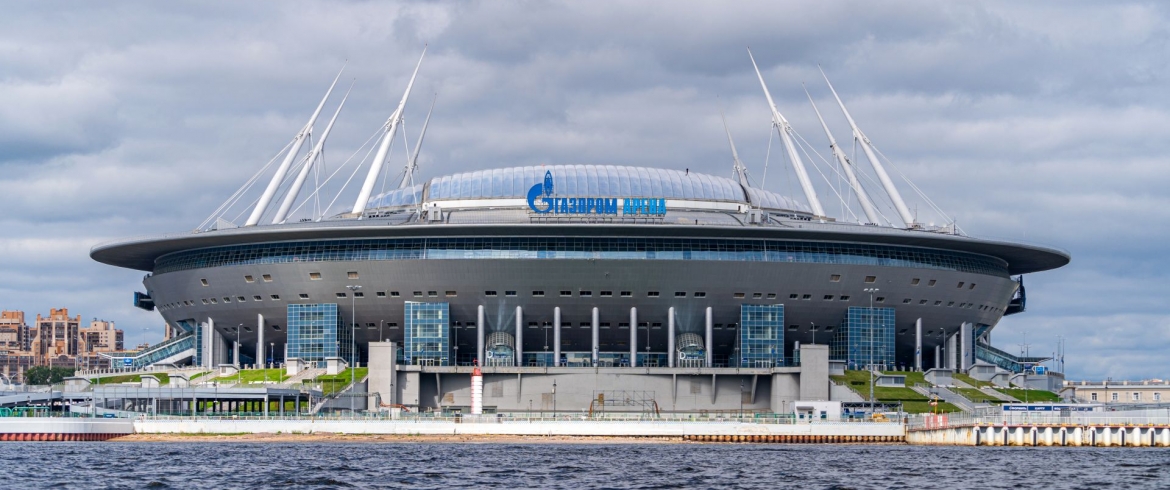 Address
Football alley, 1
Architects
Kisyo Kurokawa
Famous football stadium "St. Petersburg", the most modern sports facility in the Northern capital, is located on the Krestovsky Island. It was erected in 2017 at the site of the Kirov Stadium, which was here since July 30, 1950.
For the construction of the arena in 2006, the project of Japanese architect Kisyo Kurokawa named "Space ship" was chosen. It provided the preservation of the dimensions of the hill and the pavilions of the Kirov Stadium. The football field was left in the same place as in the old arena. In addition, the stadium has preserved ticket pavilions and a monument to Kirov.
The new stadium accommodates more than 56 thousand people. The area of the territory together with the park is 287 600 sq. m., the area of the football field - 9840 sq. m. The height of the building is 79 meters, and taking into account the pylons - 110 meters.
When the stadium was created, innovative design solutions were applied: a sliding roof with a diameter of 286 meters, supported by 8 masts, and a drawout field of 68 by 105 meters, which allows non-football activities on a concrete foundation.
The draw-out field is driven by 294 rollers, which move along 21 rails, and 32 traction modules equipped with electric drives. To heat and cool the field under the ground, 54045 meters of polyethylene pipes were laid.
Today at the stadium matches of the club "Zenith" are held, and in June-July 2018 the stadium hosted the games of the FIFA World Cup.