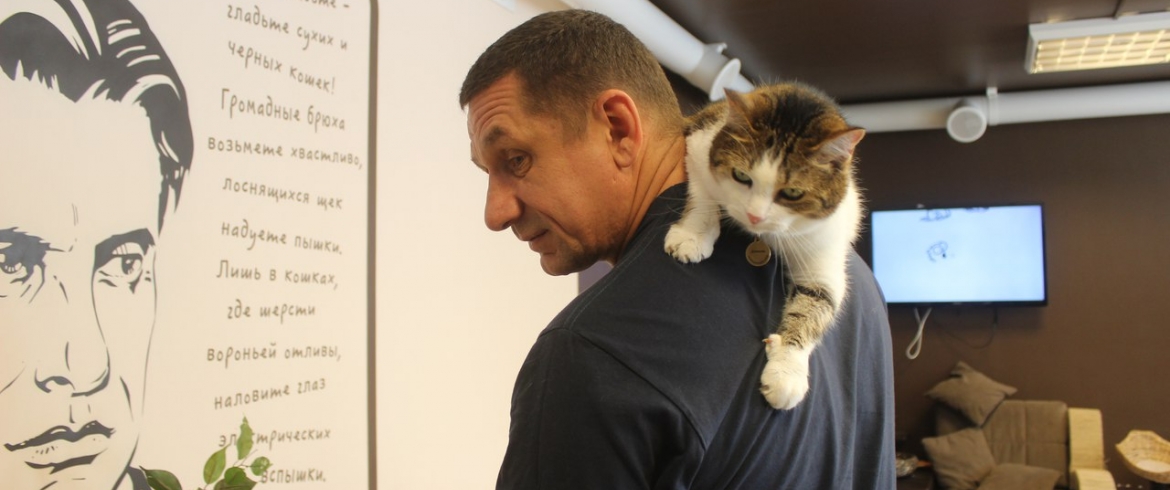 Address
R. Fontanka emb., 51-53
Entrance fee
on working days from 11.00 to 18.00 - 3 rubles / 1 minute; on weekdays from 18.00 to 23.00 and on weekends - 5 rubles / 1 minute.
Anticafe. The inspiring atmosphere of creative St.Petersburg with cat's coziness is perfect for friendly meetings, family holidays, acquaintances and different events. We have treats and tea, coffee and books, wi-fi and board games, piano and cats.
Our cats are real soulmates for our guests, and not items in the museum or at the exhibition. In addition to the fact that it is possible to play and cuddle with them, visitors have the opportunity to adopt favorite pets.
Удивите ваших гостей авторскими программами и «погружением» в тему!
12
эксклюзивных экскурсий с экспертом
Заказать