Monument
The Soloveckiy Stone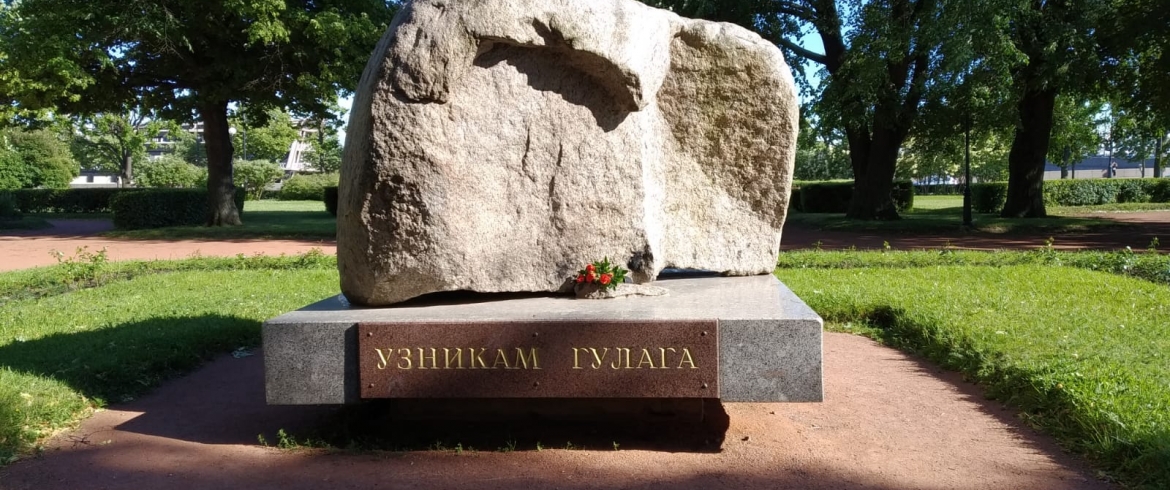 In 1990, in the park next to the House of Politkotorzhans, many of whose residents were repressed, the slab of the foundation of the future monument to the prisoners of the Gulag was laid.
The idea to install a stone on the territory of the Solovetsky camp belongs to the co-chairman of the St. Petersburg Memorial Society, Veniamin Ioffe. The stone was delivered from Solovki and installed on the square on September 4, 2002, at the expense of the artist, human rights activist, State Duma deputy Yulia Rybakova.
The action "Return of Names" takes place every year on October 30 near the monument in memory of the victims of political repressions in the USSR.