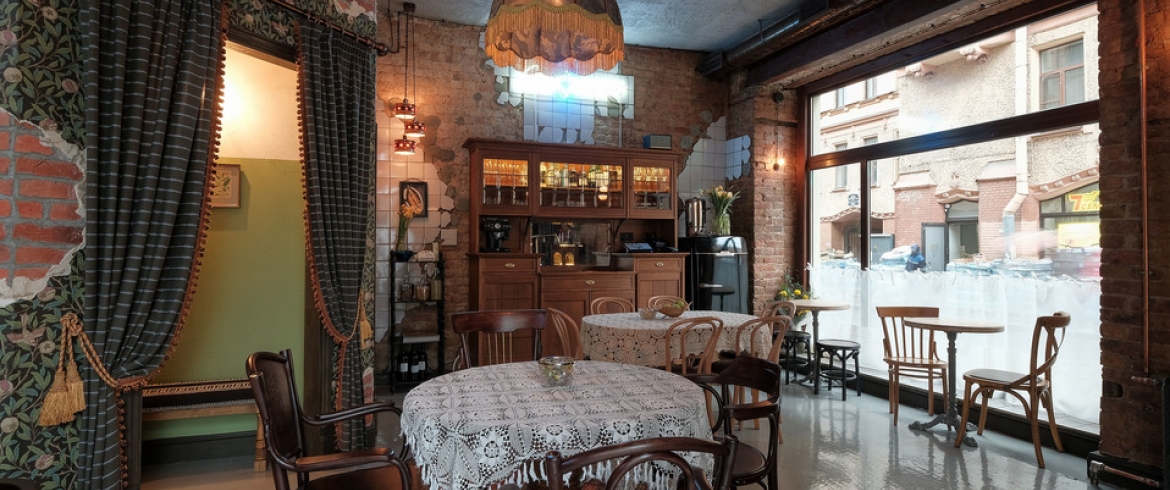 Address
Malyi pr. P.S., 57
The Snezhinka Jewish restaurant, where the letter "Ж" is made in the shape of the Star of David, opened in the spring of 2021 at the corner of Maly Prospekt PS and Lenin Street. It replaced the legendary cafe of the same name, which for 60 years was a place of attraction for residents of the Petrograd side. Now it is a stylish restaurant with Ashkenazi cuisine - Jews who have historically lived in Central and Eastern Europe.
The hall is decorated in the style of an old Soviet apartment, the menu sheet imitates the price list of the "Cafe of the first premium category" of the 1970s, and the menu itself refers to both home and traditional Soviet cuisine with nostalgic notes. The institution serves liqueurs, spirits, beer, and wine in bottles and by glass.
The creator of the project is restaurateur Katya Bokuchava (Mesto, Suki, bar 8 and Saint Espresso coffee shop).
Popular positions:
Forshmak: 350 rubles
Meat Jelly: 400 rubles.
Gefilte fish (stuffed fish): 500 rubles
Stewed chicken hearts with mint: 600 rubles
Duck breast in honey mustard sauce: 850 rubles
Tinctures: 250 rubles.
Романтический ужин на воде с изысканным меню и живой музыкой
Круизы по Неве на теплоходах-ресторанах
Купить билет