Famous building
SC "Yubileiny"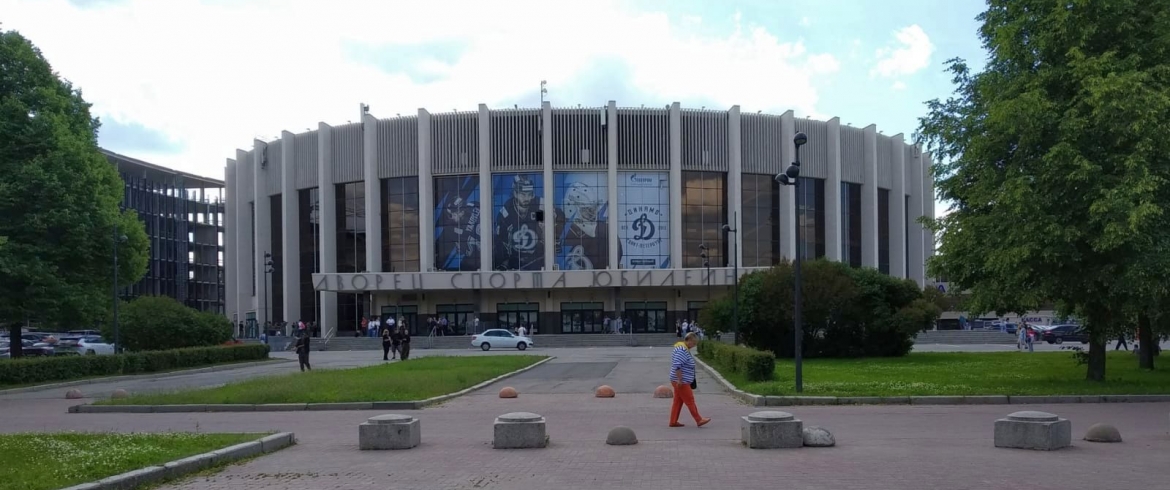 Address
Dobrolyubova pr., 18
Architects
G.P. Morozov, I.P. Syslikov, A.L. Levkhanyan, F.N. Yakovlev
The sports complex is located on the Petrograd side near the Petrovsky stadium and the Sportivnaya metro station. It was erected in 1967 on the territory of the former gardening and received its name in honor of the 50th anniversary of the October Revolution. Originally, the complex was called the Sports Palace of the Leningrad Yubileiny trade unions.
In the construction of the sports complex, innovative engineering solutions for the 1960s were applied: for example, for the first time the original cable-stayed structure of the main arena was used. A successful architectural solution allowed the "Yubileiny" to fit organically into the ensemble of the Petrograd side.
Central building is round in plan, its diameter is 94 meters, and height - 22 meters. The complex also includes the Small Arena and the Training Rink, as well as the Children's Skating Rink. The auditorium of the "Yubileiny " can accommodate from 6,500 to 10,000 spectators.
Today SK "Yubileiny" is the home arena of the St. Petersburg teams of the MHL. On the main and small arenas of the sports complex both sports competitions, as well as theatrical performances, concerts and exhibitions are held.
The largest ice rink in St. Petersburg is open all year round, tickets to which you can buy online on the website of SC "Yubileiny".