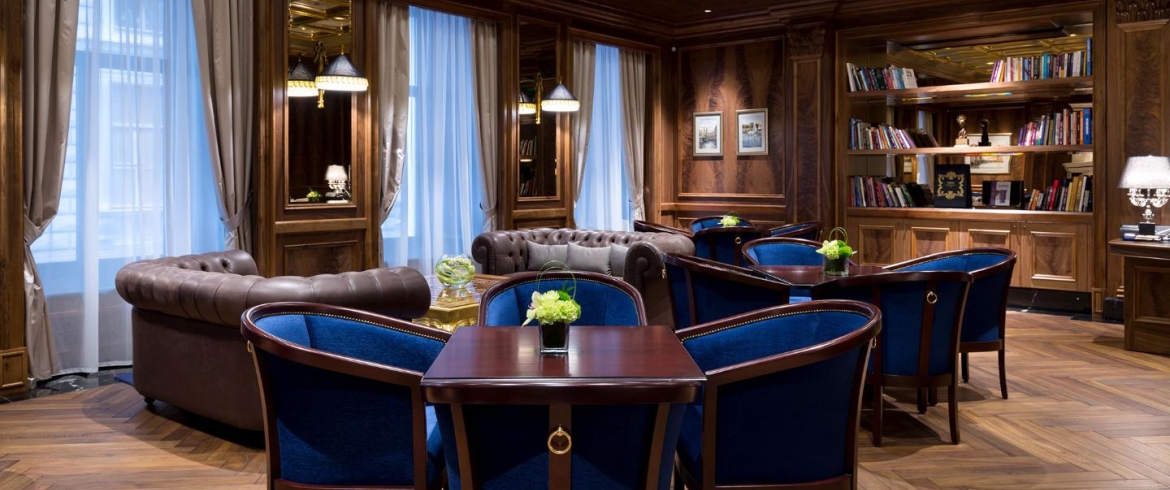 Address
Antonenko per., 2
A bar-restaurant on the first floor of the Lotte Hotel St. Petersburg. The restaurant is named after the Blue Bridge over the Moika River - the widest bridge in the city. The chef has developed a menu without reference to any national cuisine. In the list, for example, you will find a green salad with hot-smoked salmon, appetizers with caviar, poke, sandwiches, quesadillas, and a sauté made from beef barbecue. The bar list turned out to be universal, it contains a selection of strong alcohol, a line of classic and designer cocktails.
Popular dishes:
Poké with tuna - 1450 rubles.
Asian salad - 1600 rubles.
Beef saute - 1700 rubles.
Kamchatka crab cutlet - 2700 rubles.
Романтический ужин на воде с изысканным меню и живой музыкой
Круизы по Неве на теплоходах-ресторанах
Купить билет