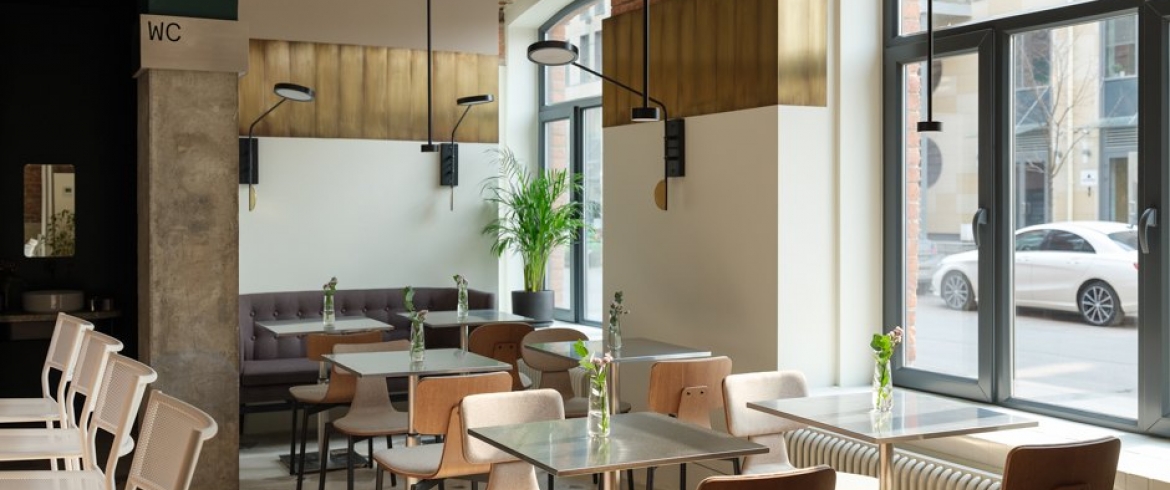 Address
Bolshaya Zelenina st., 24-1
Monday, Tuesday, Wednesday, Thursday, Sunday
09:00 – 23:00
Friday, Saturday
09:00 – 00:00
The spacious, light-colored interior of the Sight disposes of having breakfast after waking up and running for a meal in between times and having dinner with close people on a quiet evening.
Breakfast is served here from 9.00 to 14.00 - for those who like to sleep, in the offer scrambled eggs, granola or oatmeal and brew coffee for every taste - classics, filter coffee or the author's drink. When the sun is at its zenith, the author's cuisine from chef Artem Chudnenko rules the ball: a light, and at the same time unusual menu based on local products. It is complemented by a short and simple wine list with wine from small wineries, as well as 15 designer cocktails.
Popular dishes:
Salmon tartare - 450 rubles.
Cream soup of baked peppers - 250 rubles.
Salad with beef and spinach - 450 rubles.
Steak Bavet, Romano, Berblan with wild garlic - 950 rubles.
Cappuccino (large) - 280 rubles.
White wine Pago Casa, Gran Falcata, Valencia DO - 400 rubles per glass.