Famous building
School 206, former Petrin Commercial School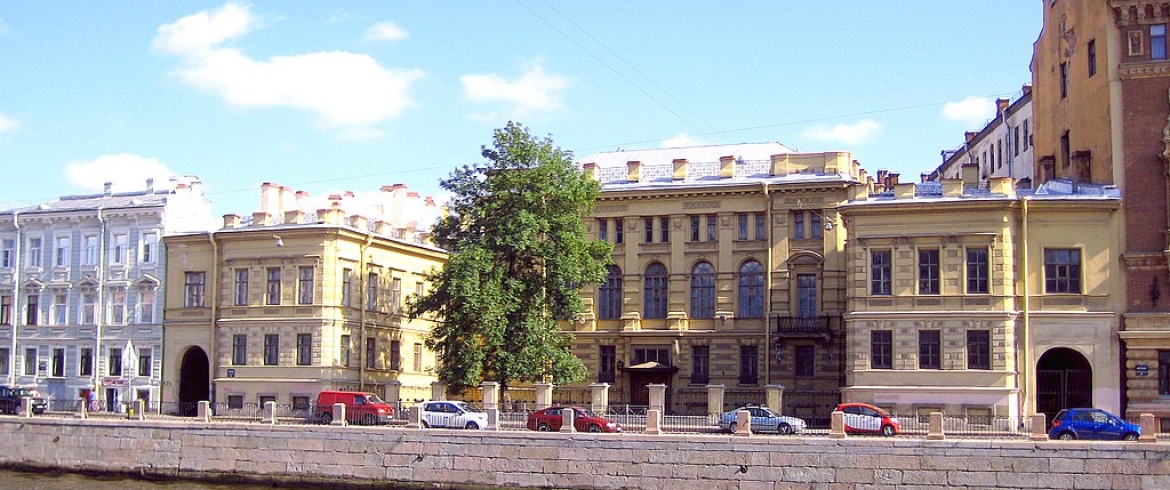 Address
Fontanka River emb., 62
Years of foundation
1882–1883
Architects
F.S. Kharlamov
The Petrin Commercial School was opened in October 1880 at the expense of the St. Petersburg Merchant Society. Initially, it was located on Ligovsky Prospekt, but soon it moved to a new building on Fontanka, designed by the architect Fyodor Kharlamov.
The school, named after Peter the Great, was the leading institution among the commercial and trade schools of St. Petersburg. It gave its pupils general secondary and commercial education. Boys of different classes at the age of 10-12 years were admitted here. The course lasted 8 years, and graduates who graduated with an excellent certificate were awarded the title of honorary citizen of St. Petersburg.
In 1900, the Petrin School was awarded a gold medal at the World Exhibition in Paris.
In 1919, the Petrin Commercial School was transformed into a labor school. It was one of 39 schools in Leningrad that continued to operate during the blockade. Among the famous graduates of the school are the artist Arkady Raikin, writers Sergei Dovlatov and Ivan Efremov, poets Nikolai Tikhonov and Yevgeny Rein, scientist, nuclear physicist, Yakov Zeldovich.
The historic school building on the Fontanka River has survived to this day. From 1940 to the present, this is school number 206.