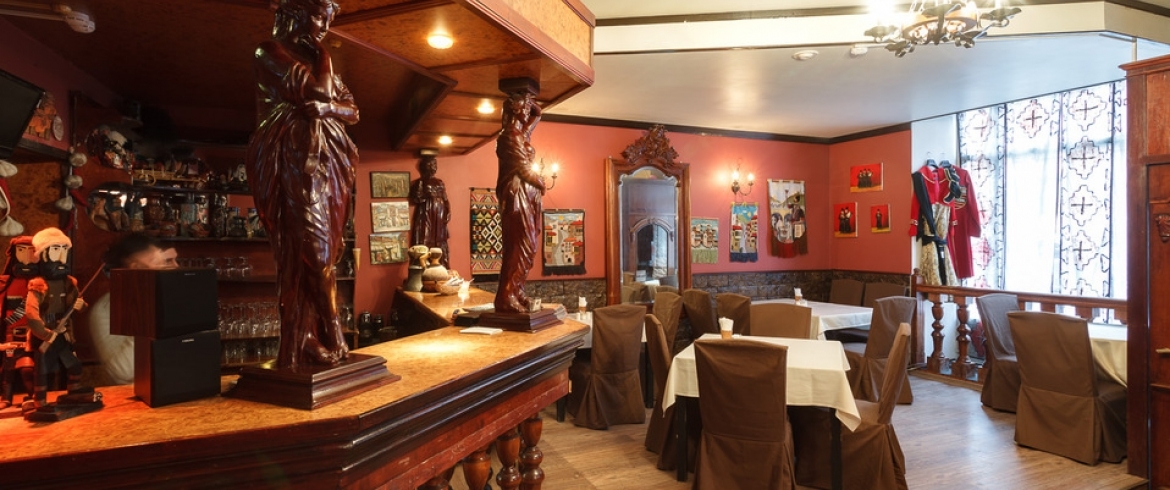 Address
12th line V.О., 13
A small Georgian restaurant, known in the city for its authenticity. The soul of the place here is a charismatic owner, who in the evenings can sing along the piano. The interior is made with national colors, but rather modestly. The menu presents all the classics of traditional Georgian cuisine in the classic version and easy author reading. Adzhar-style khachapuri are especially popular in the restaurant, unusual khachapuri with spinach and tarragon, as well as kebabs, the presence of which is better to be specified on the day of the visit because of such a high demand.
Popular dishes:
Mengel Hachipuri (700 gr) - 500 rubles.
Hachipuri Adjara (700 gr) - 500 rubles.
Hachipuri Gweseli (400 gr) - 380 rubles.
Pkhali with nuts - 300 rubles.
Lobio - 300 rubles.
Kharcho soup - 380 rubles.