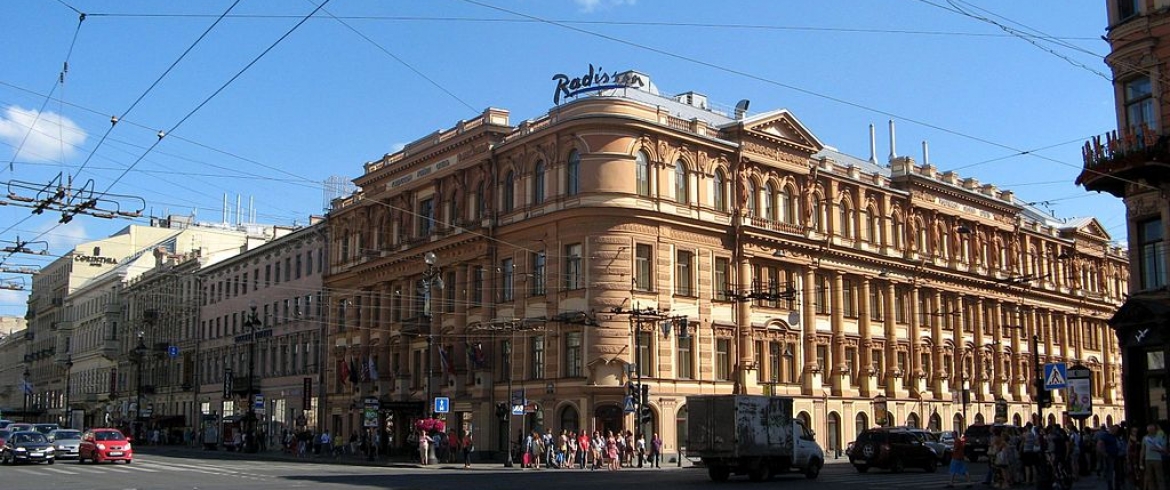 In this building, on the first floor, from 1964 to 1989, the legendary Leningrad coffee house was located, where figures from the St. Petersburg underground gathered, and where the famous small double espresso was brewed for 28 kopeecks (cents).
The building on Nevsky, 49, was built in 1880 by the project of architect P.Yu. Suzor for the hotel "Moscow". In Soviet times, there was a restaurant of the same name, at which, on September 1, 1964, a nameless cafeteria opened. Soon it received the popular name "Moscow region", and later the name "Saigon" was fixed in honor of the former capital of South Vietnam (now Ho Chi Minh City).
The literary critic Viktor Toporov told about the origin of this name: "They allowed and forbade smoking inside ... In the period when smoking was prohibited, two girls took out cigarettes, a policeman approached them and said:" What are you doing here? Ugliness! Some kind of "Saigon" ...
At various times, rock musicians Viktor Tsoi, Boris Grebenshchikov and Yuri Shevchuk, poet Viktor Krivulin, writer Sergei Dovlatov, actor Innokenty Smoktunovsky, artists Mikhail Shemyakin and Dmitry Shagin and many other musicians, artists, poets, hippies visited the coffee house.
In March 1989, the Saigon closed. Later it housed an Italian plumbing shop and an audio store, and since 2001, the fashionable Radisson SAS Royal hotel. In memory of the old "Saigon" there isa memorial plaque on the wall of the hotel bar.