Russian fishing in Komarovo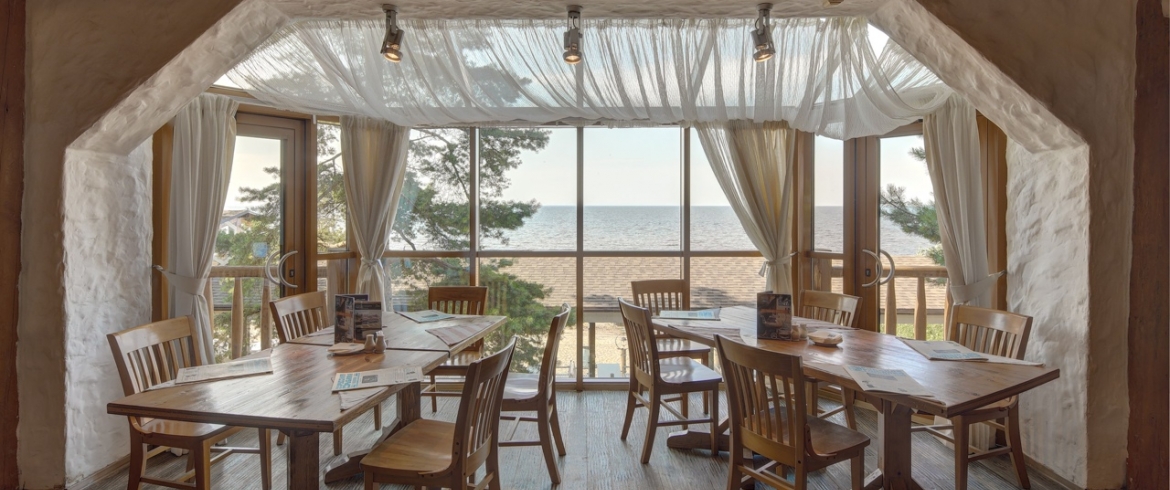 Address
Komarovo, Primorskoe sh., 452А
Cuisine
Russian, European
"Russian Fishing in Komarovo" - a country restaurant overlooking the Gulf of Finland and a summer veranda. It has everything you need for a good holiday.
A serene atmosphere, a mini-zoo for the youngest guests, and the highlight of the restaurant is a pond, where everyone can catch sturgeon, trout, sterlet and other valuable fish species. The restaurant chefs will prepare your loot according to all your wishes. The fish can be smoked, fried or baked.
In addition to fish dishes in the menu of "Russian Fishing" guests will find appetizers, hot dishes, soups and desserts of traditional Russian and European cuisine with a glass of wine.
Popular positions:
Sterlet caviar - 4950 rubles
Dorada fried - 980 rubles
Pasta with wild mushroom sauce - 740 rubles
Pike cutlet breaded with white rusks - 640 rubles
Pumpkin cheesecake - 350 rubles
Романтический ужин на воде с изысканным меню и живой музыкой
Круизы по Неве на теплоходах-ресторанах
Купить билет