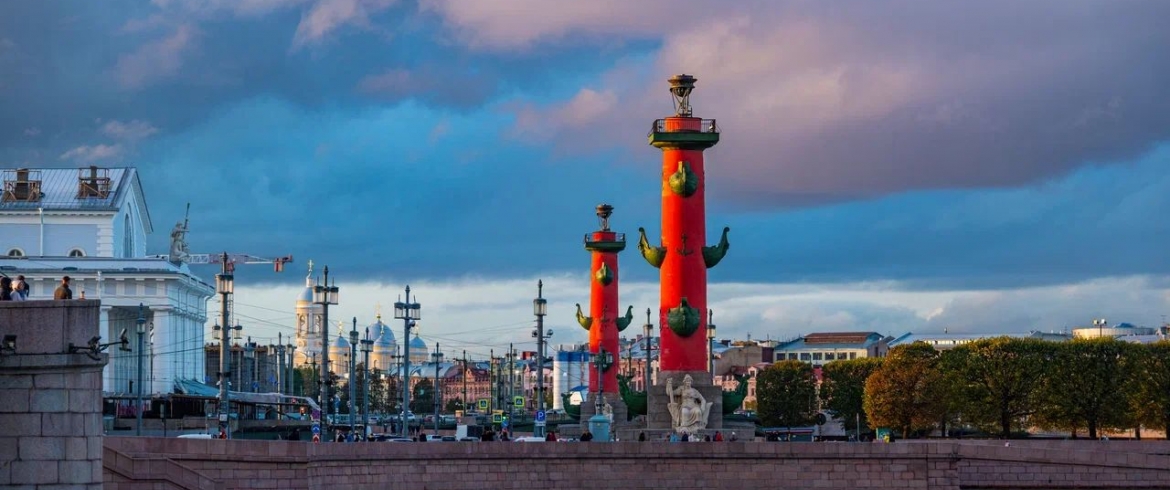 The rostral columns are an integral part of the Strelka ensemble of the Vasilyevsky Island. Built according to the project of an architect. J.-F. Thomas de Thomon simultaneously with the central building of the Exchange in 1805-1810.
Two monumental columns, decorated with bow units of ships - rostra, are installed at the descent to the Neva, in front of the Exchange building. At the foot of the columns are two male and two female figures that symbolize the gods of the sea and commerce.
Samson Sukhanov worked on the project. Statues of sea deities at the foot of the columns were made by sculptors Joseph Camberlen and Jacques Thibaut.
Inside each column, there is a spiral staircase leading to the upper viewing platform with a huge bowl-lamp. Lanterns were lit at night and in the fog and served until 1885. In 1957, gas was brought to the lighthouses. Nowadays they are lit on special occasions.
По Санкт-Петербургу и туристическим пригородам — пешком, на автомобиле или минивэне
65
увлекательных индивидуальных экскурсий
Заказать