Famous building
Russian National Library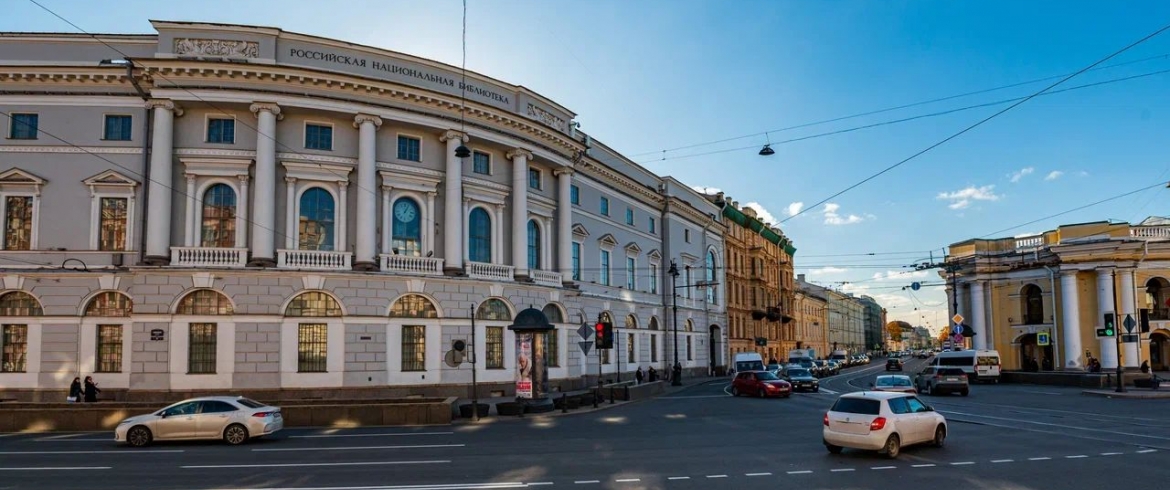 Address
Sq. Ostrovsky, 1/3
Weekdays
09:00 – 20:30
Weekend
11:00 – 18:30
Years of foundation
1795-1801 and 1828-1832
Architects
E.T. Sokolov, K.I. Rossi
The Imperial Public Library was founded on May 16 (27), 1795, by the highest command of Catherine II. The library was originally planned both as a book depository and as the "source of public education" open to all, regardless of social status, and became the first specialized library building in Russia.
The first building of the library on the corner of Nevsky Prospekt and Sadovaya Street was built in 1796-1801 by the project of E.T. Sokolov. Then the decoration of the library was continued by the architects L.I. Ruska and A.N. Voronikhin. In 1812 the works were finished. The opening of the Imperial Public Library took place on January 2 (14), 1814.
At the end of the 1820s, there was a need to expand the library. The general plan of the new building, which opens onto Ostrovsky Square, was created by K.I. Rossi. The building appeared in 1828, and the exterior decoration was completed in 1832.
The library occupies an important site at the intersection of Nevsky Prospect and Sadovaya Street. The column of the Ionic order smoothly curves and effectively forms the corner at the intersection of important highways. On the main facade, facing the square, statues of scientists, philosophers, and poets of antiquity are set between the columns in niches.
Inside the building of particular interest is the Faust Cabinet or the Gothic Hall in medieval style, created in 1857 by the architects II Gornostaev and VI Sobolshchikov. Here incunabulas are stored - books published before 1501.
Later, new buildings were attached to the building of Rossi, built according to the projects of the architects Sobol'shchikov (1862) and Vorotilov (1901). Also to the library on Sadovaya Street Balabin House and Krylov's House are adjacent.
All the buildings of the Public Library are built in a unified style and look like a whole, despite the fact that the buildings were built for over 100 years.