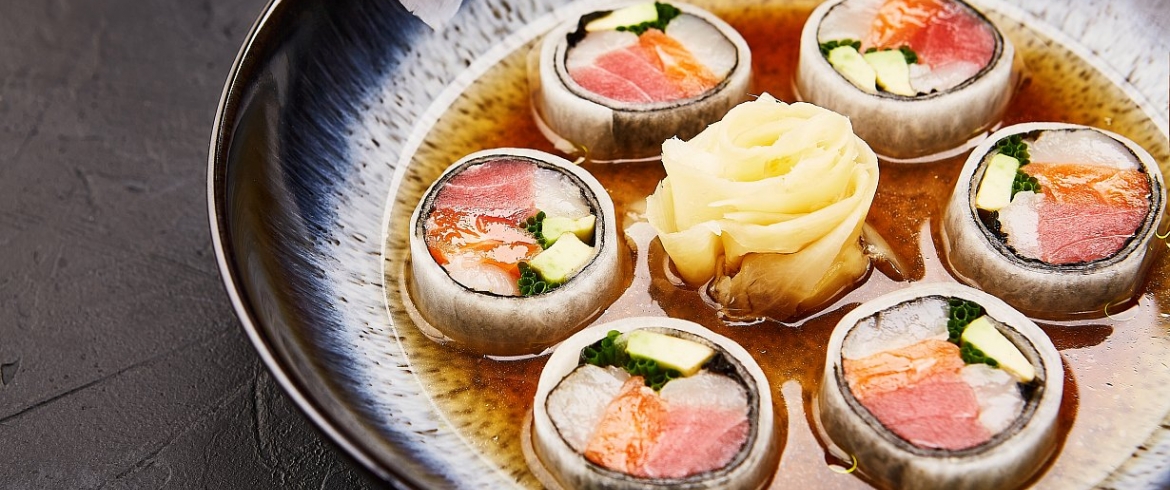 Address
Suvorovsky pr., 18, Grand hotel Emerald
Room DND is a speakeasy modern Japanese restaurant. The name stands for do not disturb. Access to the restaurant is only possible with a special key issued at the reception of the Emerald Hotel. This is a secluded corner that is well suited for intimate meetings and business negotiations.
Room DND's head chef Azik Dauzhanov, a concept chef at Pobo café and, in the past, Japanese trend at Volna restaurant, studied under the legendary chef Gunji Hiroyuki. A Japanese man who worked for 25 years in New York and then put on a Japanese menu at the Ginza Project restaurants in St. Petersburg.
Popular positions:
Sashimi Yellowtail - 650 rubles
Sushi eel - 320 rubles
Philadelphia salmon - 600 rubles
Beef bowl - 650 rubles
Wine Creman d'Alsace. Cuvee Paul-Edouard 750 ml - 7500 rubles
Golubitskoe Rose, Cabernet Sauvignon, merlot, pino-gray 150 ml - 400 rubles.
Романтический ужин на воде с изысканным меню и живой музыкой
Круизы по Неве на теплоходах-ресторанах
Купить билет