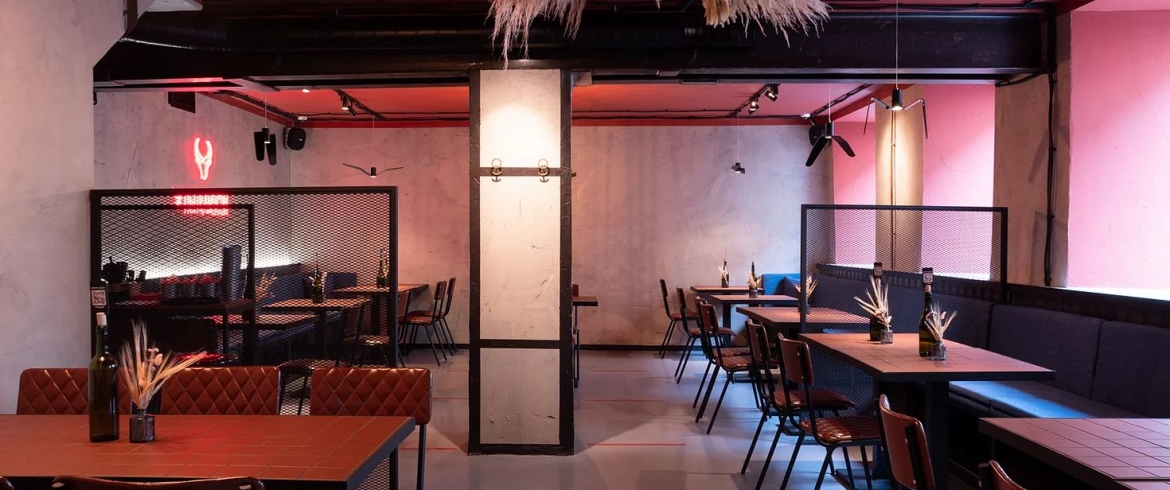 Address
Voznesensky pr., 4
An establishment from the Library Family restaurant group in the very heart of St. Petersburg. Grilled meat is expertly prepared here, and the brand chef selects the products himself and works in the kitchen, guaranteeing the high quality of the dishes.
The restaurant got its name in honor of the event of the same name, which has been successfully held for more than 6 years. Guests of the restaurant are "tortured" with different types of beef, pork, poultry and are told about the meat culture, cooking methods, history, myths and legends associated with meat. The essence of the event is that by paying for food once, guests can eat all evening without restrictions. The restaurant's menu is focused on steaks, and guests are also offered ribs, wings, side dishes and salads.
The establishment's bar list has a wide selection of wines, they are poured by the glass and offered to guests in bottles. In addition to wines, the bar offers soft and spirits, tea, coffee and hot cocktails.
Popular positions:
Machete steak - 750 rubles
Vegetable salad with brisket - 290 rubles
Shawarma with chicken - 320 rubles
French fries - 140 rubles
Grilled ribs in BBQ sauce - 230 rubles
Homemade wine 0.5 / 1 - 750/1400 rubles.