Pyshechka on Griboedova Canal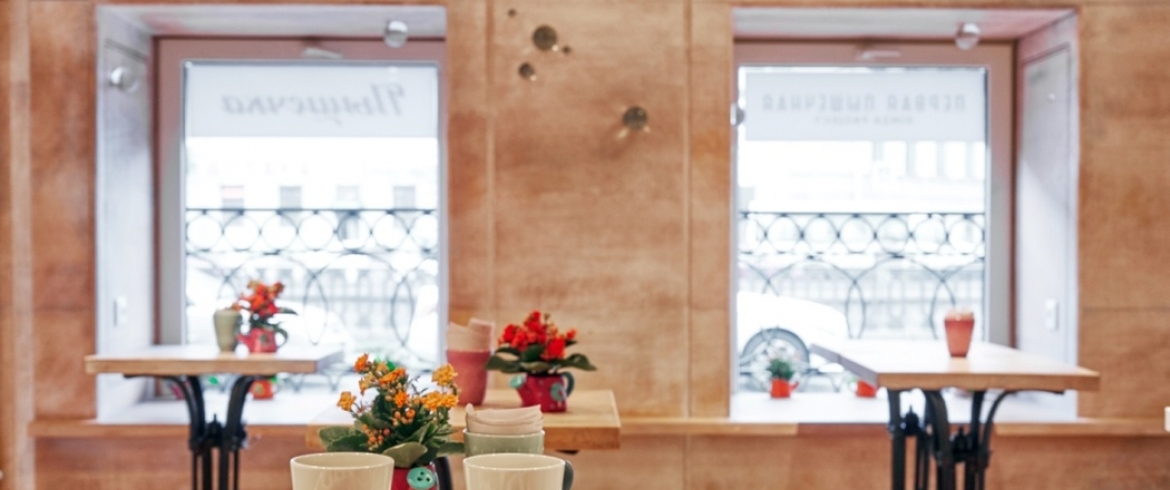 Address
Griboedova canal emb, 56-58
Weekdays
09:00 – 21:00
Weekend
10:00 – 21:00
Pyshki - sweet, airy, sprinkled with powdered sugar - the iconic Petersburg pastry, a gastronomic landmark of the city on the Neva. This delicacy is remembered by our parents, and even grandparents. You can treat yourself to the classic pyshka from the Ginza Project.
"Pyshechka" on the Griboyedov Canal, near Sennaya Square, housed in three rooms, decorated concisely, but nicely, with images of cats on the walls. Funny songs are heard from the loudspeaker, and the whole atmosphere refers to Leningrad childhood, as we remember it ...
One puff costs only 19 rubles, a cup of traditional "cask" coffee with milk is 45 rubles. But here you can order real coffee (a cup of espresso - 75 rubles), and a glass of juice or lemonade for 50 rubles.