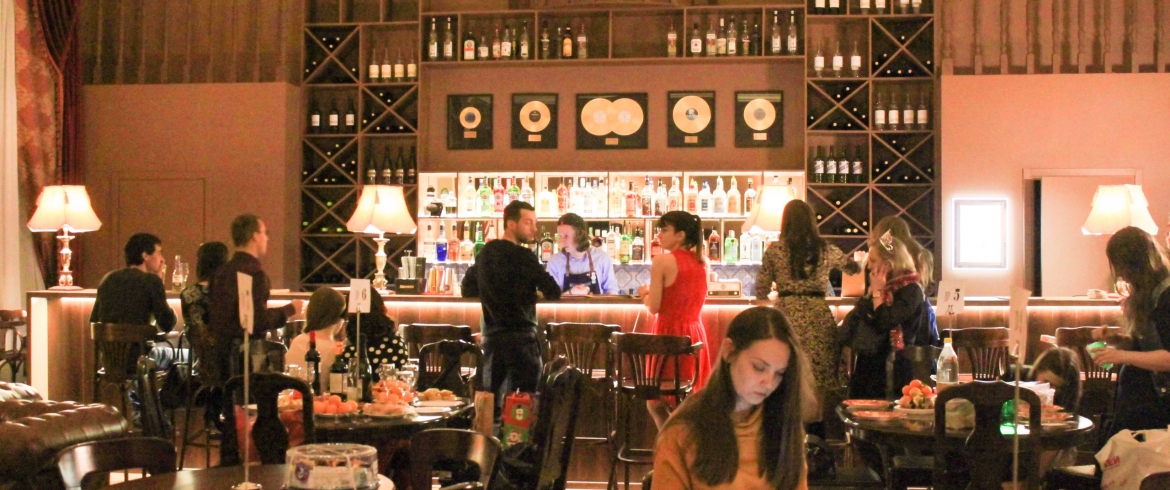 Address
Kazanskaya st., 7
Entrance fee
1 ruble/1 minute
The biggest space in the world working as time-café (you are paying for the time spent in the café, unlimited tea/coffee/sweets for free). The space is situated in the historical palace and introduces a very special atmosphere.
In one of the halls of space a new concert venue has formed - FREEDOM Music Hall. The hall is designed for 150–300 people, jazz concerts are held here, funk, soul, indie, pop, experimental electronic music are also played here.
Also in FREEDOM you can watch movies that you will not see in the cinemas of the city. There are film screenings of the cultural project FREEDOM CINEMA, which specializes in the world festival and art cinema of the last decades.
FREEDOM offers its guests two-storied library, where everyone can leave books, antique piano, playing consoles zone, VR attraction and lots of cultural events – lectures, seminars, games, quests and celebrations. Bloggers and instagrammers are often invited to share new trends.
Удивите ваших гостей авторскими программами и «погружением» в тему!
12
эксклюзивных экскурсий с экспертом
Заказать