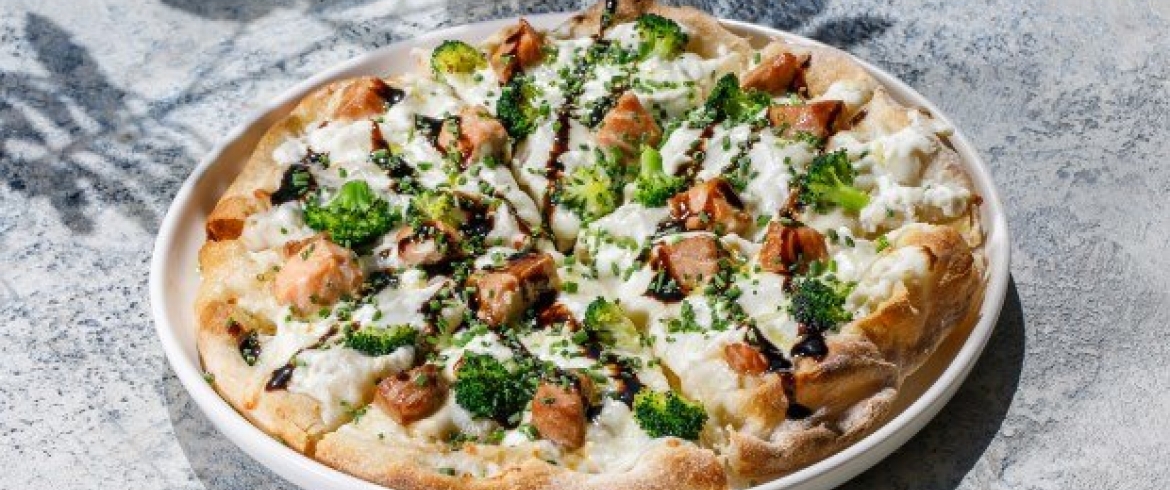 Address
Kozhevennaya Line, 40
Monday, Tuesday, Wednesday, Thursday
12:00 – 00:00
Friday
12:00 – 01:00
Saturday
11:00 – 01:00
Sunday
11:00 – 00:00
Italian restaurant from the Pio Nero team. In a simple and understandable, but no less interesting menu - the classics of Italian cuisine: pizza, pasta, and seafood dishes. The bar list includes traditional Italian drinks: grappa, vermouth, amaro; and also an impressive wine list and 15 cocktail positions. The interior also continues the Italian theme: for example, on the second floor, you will see frescoes styled after antiquity. There is a children's room and a summer terrace.
Popular positions:
Pizza with pear and gorgonzolla - 390 rubles.
Beef tar-tar - 420 rubles.
Fennel cream soup with salmon - 490 rubles.
Tagliatelle bolognese - 450 rubles.
Tuna salad - 370 rubles.
Primitivo - Colpasso, Italy (glass) - 380 rubles.
Grilo - Canapi, Italy (glass) - 290 rubles.