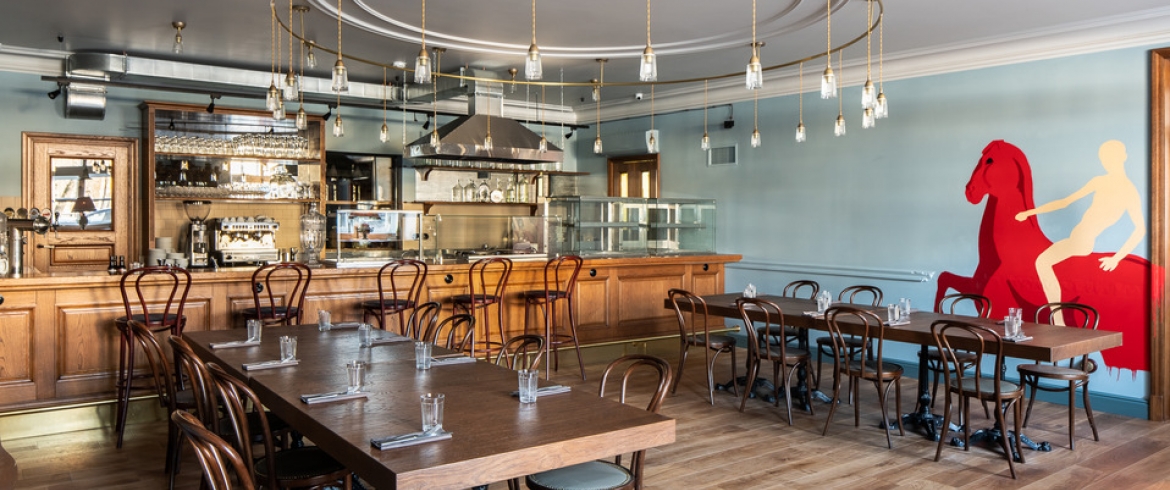 Address
Admiralteysky pr., 6
New project from the restaurant group La Perla.
Petrov-Vodkin operates as a tapas bar and a classic restaurant in one. Chef Stanislav Potemkin, known for working in the fish restaurant La Perla, invented the Russian-style tapas: herring on rye bread with mustard and egg, boiled pork with horseradish and fresh cucumber, black caviar and about ten other variations. In the main menu of the restaurant you can find Russian seafood and hits of Russian cuisine: jelly meat, russian salad, dumplings, borsch with bacon. The walls of the room were painted with reproductions of paintings by the artist Petrov-Vodkin
Popular positions:
Chicken broth with homemade noodles - 260 rubles.
Pike cutlet and creamy buckwheat with tarragon - 560 rubles.
Kuril scallops on a skewer - 350 rubles.
Boron mushrooms julienne on potato pancakes - 460 rubles.